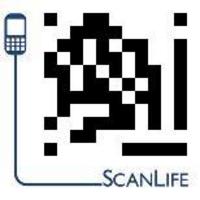 New York, NY (PRWEB) June 4, 2009
Scanbuy, Inc. announced today that is has added two new features to its ScanLife mobile 2D barcode platform. One new barcode action, the Twitter Code, can automatically post a custom message or "Tweet" to the popular social networking platform. The other, called the Lotto Code, allows marketers to easily enable an instant win experience through the mobile phone.
Personal users and businesses can already create 2D (two-dimensional) codes on the ScanLife web-based platform to automatically launch a number of specific actions like opening a website, displaying a mobile video, dialing a phone number, and more. Millions of people around the world can use the ScanLife mobile application on their camera phones to scan these codes from virtually any printed or digital media. This new method of mobile navigation avoids the need to type in long URLs or spend time searching for specific content by key word.
Twitter is a social networking community that allows its users to post short, 140 character messages to their individual group of followers. Now, a ScanLife user can scan a Twitter Code to automatically post a custom, pre-determined message to their existing Twitter account. For example, a code could be placed at the entrance of a store to load a pre-filled "Tweet" with details about a sale and the location. Or a code could be integrated into a print advertisement for a new film that would allow the user to share a link to a new video trailer. One person's physical location or interest can now be passed on to many others directly from a Twitter code.
The Lotto Code gives a ScanLife user the chance to become a winner with just one scan. The ScanLife system recognizes each unique user in real-time through a user ID which is completely anonymous and unrelated to the mobile phone number. The user will discover if they have won based on a winning percentage algorithm which is customized and pre-determined by the code publisher. A Lotto Code could give away virtually anything from a ring tone download to a free vacation so marketers can use this simple tool as an innovative promotional device that replicates an instant win experience.
Personal users can create their own Twitter codes for free and marketers can create Lotto codes with a standard Business account at ScanLife. The ScanLife mobile application is available for every major operating system and can be downloaded for free at http://www.getscanlife.com from the mobile browser.
About Scanbuy Inc.
Scanbuy is the leading global provider of mobile barcode solutions that use the camera phone as the link between the physical world and the digital world. The ScanLife solution consists of a mobile application, Code Registry, Code Clearing House and Code Management Platform. The technology has been successfully deployed and supported by leading mobile providers and handset manufacturers in the United States, Mexico, France, Spain, Italy and Denmark. Media companies and marketers use the solution to create and manage measurable 2D barcode campaigns, extending brand engagement onto mobile devices.
For more information on Scanbuy, please visit the Scanbuy website or the ScanLife website.
###