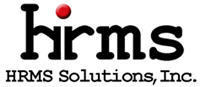 We found an experienced and dedicated team of professionals with HRMS Solutions
District of Columbia (PRWEB) June 4, 2009
HRMS Solutions, Inc., a national provider of workforce management solutions that includes HRMS, Human Resource Software, Recruiting and Talent Management, Payroll, Time & Attendance announced today that Bury+Partners Engineering Solutions is successfully utilizing Sage Abra HRMS and Cyber Recruiter to effectively manage their rapidly growing workforce.
Bury+Partners is an engineering and consulting firm with offices in Texas and Virginia and more than 400 employees providing resources, talent, and experience to clients in all 50 States. From a human resources perspective, managing the recruiting, hiring, benefits and payroll for employees based in two different states was a process that required attention to detail and an efficient records management system. Bury+Partners' Human Resources department had previously relied upon spreadsheets and manual data entry to track all employee data, but during a period of rapid growth this was no longer practical.
The firm needed to find an effective and efficient system for eliminating manual paper transactions by automating the routine administrative tasks for recruiting, benefits management, government compliance and reporting and compensation management. Bury+Partners worked with HRMS Solutions, a Washington D.C. based national provider of HRIS, payroll, time and attendance, recruiting and talent management solutions, to find a solution that would not only consolidate and streamline their HR information and processes, but would also integrate with Deltek Vision, the firm's payroll and financial accounting system. After a thorough HRIS evaluation and selection process, Bury+Partners chose both Sage Abra HRMS and Cyber Recruiter, industry-leaders respectively in HRIS and web-based recruiting software.
"We found an experienced and dedicated team of professionals with HRMS Solutions," stated Rachel Seitzer, HR Manager. "Their experience helped Bury successfully implement these new workforce management solutions to serve our needs. Through the whole process, responsiveness from the team was great. I really felt comfortable relying on their expertise and their knowledge. The consultants at HRMS Solutions worked very diligently to meet our needs and we really appreciated that commitment and work ethic."
The combined Sage Abra HRMS and Cyber Recruiter solutions provided Bury+Partners with a better performing HR department. The solutions have truly transformed a complicated process into a smooth, automated system, giving the HR staff members the tool they need to perform their jobs effectively.
"It really is awesome. We're eliminating paper more and more, and we keep finding ways to do things within Sage Abra," stated Seitzer. "We have this lofty goal of an electronic personnel file, and I really think that's becoming closer to reality.
# # #