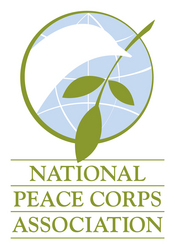 Washington, DC (PRWEB) June 11, 2009
The National Peace Corps Association (NPCA) and independent film distributor Shadow Distribution are partnering in a national program to promote the theatrical release of the new feature-length documentary, "Youssou N'Dour: I Bring What I Love" and its message of peace, understanding and tolerance for other countries, cultures and religions. Directed by Chai Vasarhelyi, the award-winning film is a portrait of Africa's world-renowned singer Youssou N'Dour and his musical journey to inspire change.
Through NPCA's national network of member groups, Returned Peace Corps Volunteers will be invited to host screenings and lead post-screening discussions on the issues raised by the film. The film and associated events will be promoted to the NPCA's network and on the NPCA website at http://www.PeaceCorpsConnect.org; NPCA will be one of the organizations featured on the "Get Involved" section of the film's website, http://www.IBringWhatILove.com.
"We look forward to engaging our community around the film to further the 'Third Goal' of Peace Corps: 'to promote a better understanding of other peoples on the part of Americans,'" says NPCA President Kevin Quigley. "We are very excited about this opportunity for collaboration. It's a natural fit." Next month the NPCA is launching an innovative online project, Africa Rural Connect (http://ARC.PeaceCorpsConnect.org), which encourages collaboration among African people and the Peace Corps community to share their best ideas for development in Africa.
"I am grateful to the National Peace Corps Association for embracing the film's message of a 'hopeful Africa.' It is extremely rare that a film like ours is made which does not focus on African AIDS, war and poverty. This initiative will help spread our positive message to as wide an audience as possible. This partnership is very much in the spirit of the film and Youssou N'Dour's goal to bring diverse communities together and to enrich their understanding of each other through music," says Vasarhelyi.
Shadow will launch the film's national release on June 12, 2009 in New York City at the Paris Theatre, IFC Center and BAM Rose Cinemas and at Laemmle Theatres in Los Angeles on July 3, 2009. It will open in theaters in over 25 cities throughout the summer.
"The national release of 'Youssou N'Dour: I Bring What I Love' is complemented by an outreach program to encourage discussion and further understanding of the complex issues raised in the film," says Shadow's President Ken Eisen. "We are therefore delighted to partner with the National Peace Corps Association to inform and inspire a wide and diverse audience."
About "Youssou N'Dour: I Bring What I Love":
The film chronicles the challenges of Africa's pop sensation Youssou N'Dour, a devout Sufi Muslim, as he releases a deeply personal and religious album called Egypt in the hope of promoting a tolerant face of Islam. While the record received international acclaim and a Grammy, it was denounced as blasphemy in his native Senegal. Director Chai Vasarhelyi follows Youssou N'Dour for over two years - filming in Africa, Europe, and America - to tell the story of how he faces these challenges and eventually wins over audiences both at home and abroad.
"Youssou N'Dour: I Bring What I Love" has won multiple awards worldwide including the Circle Audience Award - Film Fest DC, Impact of Music Award - Nashville Film Festival, Special Jury Prize - Middle East International Film Festival, Audience Award and Spirit of Freedom Award - Bahamas International Film Festival. (102 minutes/Rated PG/35mm/In English, Arabic, French, Wolof with English subtitles.)
For more information visit http://www.ibringwhatilove.com.
About the National Peace Corps Association:
The National Peace Corps Association is a 501 (c) (3) non-profit organization connecting, informing and engaging returned Peace Corps volunteers, former Peace Corps staff and friends of Peace Corps committed to fostering peace through service, education and advocacy. The NPCA network also includes 140 member groups across the U.S. For more information visit http://www.peacecorpsconnect.org.
About Shadow Distribution:
Shadow Distribution is a film distribution company based in Waterville, Maine, dedicated to releasing unusual, specialized films. It has distributed some of the best independent films including Academy Award nominees "The Weather Underground" and "Under the Sun," the runaway hit "The Wild Parrots of Telegraph Hill," Spirit Award Winner "The Lost Boys of Sudan," National Society of Film Critics Winner "Latcho Drom," The Beauty Academy of Kabul," A Man Named Pearl" and "Gypsy Caravan." For more information visit http://www.shadowdistribution.com.
###