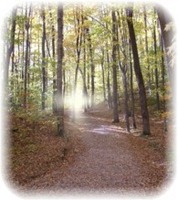 Having a strong presence in Maryland has always been one of our goals
Washington, D.C. (PRWEB) June 13, 2009
Theravive.com fills its Washington Network, while opening spaces for credentialed therapists in St. Louis, San Francisco, Columbia, and Colorado Springs.
With the recent expansion of Theravive into the District of Columbia, all therapist spots have been filled, and the city is now closed. Counseling Washington DC now provides public access to ten highly trained and credentialed therapists with varying specializations and backgrounds for the betterment of their relationships and individual mental health. Supported specialties include marriage & family counseling, addictions, bereavement, abuse, depression, and anxiety among several others. The immediate closure of Washington is a testimony to the successful and rapid expansion of the Theravive Network across the United States and Canada, providing effective therapy and mental health resources for people of all walks of life.
New coverage has also expanded into Maryland with the most recent addition of Columbia, boosting the network services to a presence in 26 states and 7 Canadian provinces.
"Having a strong presence in Maryland has always been one of our goals," states Arthur Hunter, Director of Information Services. "We anticipate that this expansion will translate into future growth in the region."
With counseling Columbia, individuals living within distance to the city have a new resource available to them for their mental health needs. The propensity to rapidly close down cities to new potential therapists underscores the urgency for counselors and psychologists who wish to be listed act quickly. No other therapist directory imposes strict limits on listings, making Theravive.com unique in its directory model. The reason for limiting therapists is primarily to increase client contacts for member counselors on the directory.
In addition to expansion in Washington and Maryland, June 10th also saw the addition of St. Louis and Colorado Springs to begin a growing presence in Missouri and Colorado. St Louis marks a new direction for a planned southern reach that will carry on throughout the summer. Counseling St Louis aims to bring relief and resolution to struggling families and marriages on the brink of divorce. Additionally, grief and loss support, aging issues, stress, and anxiety are also addressed, all while underscoring positive and strong moral values. Near the Rockies, counseling Colorado Springs reaches individuals from Monument to Fountain Valley, including the US Air Force Academy and Fort Carson. Individuals in these areas with counseling and therapy needs are now being assisted, having a wide selection of resources available to them. The availability of a credentialed, values-based therapist to serve the on-demand needs of individuals and families is a primary focus of the Network's vision.
Theravive is the only professional therapist directory that promotes strong moral values as a foundation for counseling and therapy. In short, believing in saving marriages, in restoring relationships, in individual dignity, and the equal value of all people is at the heart of their belief in good counseling.
"Having transparent values among therapists is healthy, as it only further empowers clients to make the best decision regarding their health care," states Arthur. "Research has verified that values free counseling is a non-existent creature. Because therapy can sometimes have low success rates, making values transparent is simply another tool a client has when searching for a therapist. Any tool that potentially increases the success rate of therapy is both beneficial and empowering for the client."
Because Theravive.com has focus throughout North America, Canadians are also serviced through its provincial arms. This dual focus on both the United States and Canada promotes the underlying philosophy that common needs in people are not bound by geopolitical borders, but transcend both region and politics. Specific strategies are being implemented throughout the summer to further reach the Canadian people. Counselling Ottawa, for example, has undergone recent improvements in the month of June to bolster its web presence, making itself more readily visible to potential clients searching for psychotherapy or marriage counseling.
One of the differences that Theravive makes in the lives of clients is the philosophy of a non-reliance on therapy. Clients are empowered with the aim of resolution as opposed to simply being returned to a functional state. Often times, treatment can result in a client attending numerous sessions with no definitive strategy for release. Non-reliance is a strategy rooted in the premise that clients have the capability to be genuinely free from their issues. This aim seeks to free the individual from the issues at hand so that there is, eventually, no longer a reliance on counseling sessions. Returning individuals to a healthy state, is the heart of the Network's mission.
Forward Outlook
Expansion into the midwest is anticipated throughout the balance of the summer, with a strong presence planned in Nebraska, Montana, and Iowa. Coastal regions such as California have already seen rapid growth, and may continue to see new sign-ups over the next several months. Counseling San Diego, for example, has recently undergone significant enhancements, reaching additional potential clients throughout San Diego Country. Therapists who uphold the Network's values for clients they receive through the site are welcome to join, provided space is still available.
Values Counseling seeks to empower clients by helping them discover new pathways through illumination into their situation, and guiding them with powerful tools to move forward with a renewed ability to achieve goals and dreams. It is this foundation of strong values that brings a unique, transparent model of therapy to the field of counseling.
###