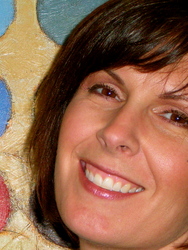 The response to the added value our company offers to both homeowners and builders has been more than what we could have asked for
Reston, VA (PRWEB) July 6, 2009
Synergy D&C is growing. In just ten months, the home remodeling company has signed 20 remodeling contracts and added two new positions to the company. The two new positions are Field Expert Mike Kappel and Project Architect Sarah K. Farrell.
Mina and Mark Fies launched Synergy D&C, their home remodeling business, on September 19, 2008. Since their launch, Synergy D&C's design work represents construction costs valued at over $2 million. They are working with ten builders on their design projects and are actively pursuing another ten builders to gain their design business as well.
"The response to the added value our company offers to both homeowners and builders has been more than what we could have asked for," says Mina Fies. "We consider ourselves fortunate despite the challenges all small businesses face today."
Obviously, starting a new business in a recession, Mina Fies and her husband Mark developed a business plan to weather the storm. They avoided expensive office space or property purchases, didn't buy expensive equipment, didn't lease a new company vehicle, and were cautious with every dollar spent.
In May they added Field Expert Mike Kappel to their team. Kappel has been Director of Residential Construction for some of the largest, most prestigious builders in northern Virginia. He has successfully bid, budgeted, and constructed residences in excess of $4 million in value and has personally overseen the completed construction of more than 80 high-end luxury homes. Kappel is skilled and experienced with construction estimating, architectural design, plan reading and review, material take-offs, site management and development, construction administration, budget-based planning, and all phases of residential construction.
"Adding Mike's field experience to our design team allows us to not only ensure we design to our client's budget but that we design with the end in mind: creating great working relationships with our contractors in the field" says Mina.
Project Architect Sarah K. Farrell is another key player added in June. Sarah graduated from Virginia Polytechnic Institute and State University with a Bachelor of Architecture degree. Farrell's 11-year career has been related to residential projects including remodeling, whole home renovations, and complete custom home design. Her work has received numerous awards and has been showcased in Washington Spaces, Remodeling Magazine, Washingtonian Magazine, Custom Home Magazine, Fine Homebuilding Magazine, and Southern Living Magazine.
Despite a very strong pipeline and the addition of these key positions, Synergy D&C is struggling to find financing to grow. "As everyone knows, it's not just the addition of two salaries," states Mark, the company's CFO, "It's the associated expenses in payroll taxes, health insurance, other benefits and larger office space that require us to seek financing for working capital."
Synergy D&C's situation is a prime example of the chicken or the egg. The company avoided purchasing expensive equipment or property to reduce start-up expenses and, by doing so, the company doesn't have assets to use as collateral. Despite their excellent credit and personal financials, well known banking institutions refused to consider them for their original credit line. A small local bank provided them the original working capital but required them to collateralize their "line" dollar for dollar.
The company is currently in talks with several traditional lending institutions but, due to their short length of time in business, they have to consider other private equity or debt sources.
"We're hoping the Stimulus Package efforts being made by the Small Business Administration (SBA) and the continued thaw of the credit markets will provide us the opportunity to hire additional employees and continue our expansion," Mark adds.
About Synergy Design & Construction, Inc.
Synergy D&C works for the homeowner, helping them to design and remodel their home the way they want it to look - not how contractors and architects think it should. Synergy D&C first works with the homeowner on the project design. They then take that design and bid it out to multiple contractors on the homeowner's behalf. After the homeowner chooses the contractor, Synergy D&C remains an advocate for the homeowner until the project's completion.
Prior to creating Synergy D&C, founder and CEO Mina Fies spent several years as a Sales and Design Consultant for two design firms in Virginia, where she was responsible for sales, marketing, vendor relationships, design consultation, and client satisfaction.
Mark Fies, CFO, has managed the operations of six multimillion-dollar facilities for two Fortune 500 companies, five of which were new store openings in emerging markets.
###