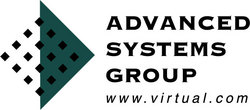 ASG can now offer partners and customers a higher degree of stability and strength, and companies in the region are responding to that
Denver, CA (PRWEB) July 9, 2009
Advanced Systems Group (ASG), the Denver-based IT consulting, integration, and project management firm, today announces it has hired Paul Hornsby and Jack Jezek as new account executives and Brian Canada as a systems consultant to support expanding growth and success in its TOLA region.
Patrick Smith, Vice President of Central Region Sales explains, "We've been developing our presence in the Southern regions, with the new offices in Oklahoma and Louisiana. Our teams have already done a great job of travelling off the beaten paths to the more rural areas, answering the call for a capable IT solutions provider."
"ASG can now offer partners and customers a higher degree of stability and strength, and companies in the region are responding to that," says Smith.
A well-established Texan resident, Paul Hornsby has focused his nearly thirty-year career on supporting the oil, energy, and health care industries. During this time, Hornsby secured alliances with the industry's major manufacturers and served as a leading sales executive for well-known companies such as Xerox and Sun Microsystems. He joins the Houston office.
Throughout more than ten years as a successful executive in Oklahoma, Jack Jezek has cultivated an extensive sales background with an emphasis in storage management. Jezek refined his knowledge while working for several of the industry's principal storage manufacturers. He opens a new regional office in Tulsa, Oklahoma.
Brian Canada will support Oklahoma account executives, Lee Kessinger and Jezek, serving as the systems consultant for the Oklahoma region. Canada brings a wide portfolio of engineering certifications, product knowledge, and professional services. Previously, Canada worked as a systems and market analyst in the energy and utility industries.
Hornsby, Jezek, and Canada are three of several new employees ASG hired recently to support a 32 percent increase in its customer base this fiscal year. Other new account executives and systems consultants join ASG offices Denver, Houston, Los Angeles, and Portland.
ASG is a leading provider of enterprise IT consulting, architecture services and complete IT infrastructure solutions. As a consistent member of the VAR Business Top 500, ASG pursues active involvement in the industry, maintaining the highest level of engineering certifications with partners and the vendor community.
About Advanced Systems Group (ASG):
Since 1981, Advanced Systems Group (ASG) has provided complete Information Technology (IT) solutions including comprehensive consulting services, successful storage and data management solutions, assessments and implementation services. In particular, ASG focuses on customer needs, customizing unique solutions for companies and successfully addressing their particular IT challenges. Headquartered in Denver, Colorado, Advanced Systems Group (ASG) also has offices throughout the western and southern United States including Baton Rouge, Boise, Colorado Springs, Houston, Los Angeles, New Orleans, Oklahoma City, Orange County, Phoenix, Portland, Seattle, Salt Lake City, and San Diego. To learn more, visit http://www.virtual.com.
###