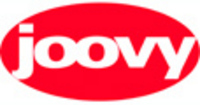 it's highly likely between now and trial date Baby Trend is going to file for bankruptcy.
Orange County, CA (PRWEB) July 22, 2009
In one of the largest single employee "miscategorization" verdicts in US history, The Orange County Superior Court has entered judgment on the verdict that Robert Gardner, founder and CEO of Joovy Holding Co. and Joovy, LLC (Joovy), received March 20, 2009, in his litigation against Baby Trend, Inc. and Denny Tsai, its founder and CEO. The judgment, in favor of Gardner regarding wrongful termination, assessed $6,909,991 jointly against Baby Trend and Denny Tsai, and an additional $1,495,917 against Baby Trend. The jury found by clear and convincing evidence that Baby Trend and Denny Tsai acted with malice, oppression, and fraud.
The judgment is based upon the Court's determination that Baby Trend engaged in unfair business practices in violation of California law and the jury's Special Verdict finding that Baby Trend (1) wrongfully discharged Gardner in violation of public policy, (2) failed to reimburse Gardner for expenses benefiting Baby Trend, (3) made wrongful deductions from Gardner's compensation in violation of California law, (4) breached the contract between Gardner and Baby Trend in the process, and (5) defrauded Gardner.
The judgment is subject to post-judgment motions, appeal and collection.
Case information can be found at the Superior Court of California, County of Orange, Central Justice Center, https://ocapps.occourts.org/CivilPubv2/Login.do Gardner vs. Baby Trend , Case No. 05CC11681.
In separate litigation commenced in 2006, Gardner and Joovy, as licensee, and Albert Fairclough, as inventor, sued Baby Trend and Target Corporation (a major retail distributor for Baby Trend) in the United States District Court for the Northern District of Texas, Dallas Division Case No. 3:06-CV-00616-F, for infringing a patent owned by Fairclough. Baby Trend had licensed the Fairclough patent for nearly 10 years and used the patent to exclude others from competing against its Sit N' Stand® line of strollers. After Baby Trend's license expired in 2004, Fairclough licensed the patent to Joovy for its Caboose® line of Stand on TandemTM Strollers. However, Baby Trend, under the direction of Denny Tsai, has simply continued to manufacture and sell its Sit N' Stand line of strollers in direct competition with Joovy and without any license from Fairclough. Joovy and Fairclough contend that Baby Trend and Target have infringed the Fairclough patent, have caused Joovy substantial lost profits damages, and have deprived inventor Fairclough from receiving a reasonable royalty on his invention.
At a Summary Judgment hearing conducted June 15, 2009, in the Texas patent litigation, Joovy's patent attorney advised the Court that, in light of Gardner's California court judgment against Baby Trend and Denny Tsai, "it's highly likely between now and trial date Baby Trend is going to file for bankruptcy." Baby Trend's patent attorney confirmed to the Court "odds are Baby Trend will file bankruptcy before we get a trial date."
About Joovy, LLC
Joovy, LLC and Joovy Holding Co. ("Joovy") are privately-held companies founded by Robert Gardner, that focus on innovative design and sturdy construction of strollers and other juvenile products. Joovy is headquartered in Dallas, Texas, with additional offices and warehouse distribution facilities in Orange County, California. For more information, visit http://www.joovy.com.
Joovy and Caboose are registered trademarks and Stand on Tandem is a trademark of Joovy. Sit N'Stand is a registered trademark of Baby Trend.
###