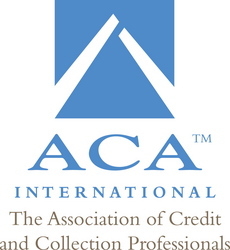 Protecting Consumers in Debt Collection Litigation and Arbitration: A Roundtable Discussion.
Chicago, IL (Vocus) August 11, 2009
The Federal Trade Commission (FTC) recently concluded a two-day event entitled "Protecting Consumers in Debt Collection Litigation and Arbitration: A Roundtable Discussion."
ACA International Executive Vice President and General Counsel Rozanne Andersen was selected as a panelist for the discussion to represent the interests of the credit, debt collection and debt purchasing industries.
Serving on a panel with Andersen were representatives of the many affected parties involved in consumer litigation and arbitration, including judges, consumer advocates, consumer attorneys and creditor attorneys.
The first day was dedicated to litigation, and the topics included default judgments and process serving, statutes of limitations, prima facie collection cases and evidentiary burdens, garnishment, and a final session dedicated to best practices and productive change moving forward.
Issues surrounding garnishment provided fodder for heated discussions during one of the afternoon sessions. The major issue regarding garnishment involves the freezing of exempt funds and how to prevent exempt funds from being frozen by banks. Consumer representatives suggested that hard and fast Treasury regulations were required, and that there was a perverse incentive on behalf of banks to freeze accounts as frequently as possible, even with the possibility of freezing exempt funds, due to the increases in overdraft and other penalties accrue in many cases. Andersen offered an industry-driven solution in which financial institutions could provide separate accounts to parallel a consumer's existing account, so that there is clarity in where exempt funds are kept and where they are not. Such a solution could balance the needs of separation funds and cost covering by the financial institution by offering the service free of charge to consumers who also hold traditional accounts with the institution.
Day two of the roundtable, aimed at issues surrounding arbitration, was diminished by the recent suspension of consumer arbitration by the National Arbitration Forum and uncertainty about the future of arbitration proceedings. The discussion continued on the underlying premise that in some shape or form, consumer arbitration proceedings would continue.
Consumer advocates didn't believe consumers were educated enough to know that they should open mail from arbitration entities, and thought that because so many companies included arbitration clauses in their contracts, consumers don't actually have a choice in whether they agree to arbitration.
Creditor attorneys and industry representatives focused on how the system can be improved in the wake of the halt in arbitration cases by the NAF, and also highlighted how arbitration, through its lower costs of time and money, is often times far more beneficial to consumers when structured correctly.
ACA International has compiled a detailed recap of the workshop's key happenings along with Andersen's thoughts on its Web site.
Media Contact: John Nemo, ACA International Public Relations Director, 952.928.8000, ext. 124
###