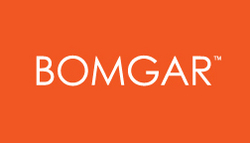 If you want to know which companies are going to change the world, look at the Inc. 500
New York, NY (PRWEB) August 13, 2009
Inc. magazine today ranked Bomgar Corporation No. 411 on its 2009 Inc. 500, an exclusive ranking of the nation's fastest-growing private companies. In addition to the company's position among 500 honorees, Bomgar also ranked as the No. 1 fastest growing company in the state of Mississippi for the second year in a row. Bomgar, the leading provider of enterprise remote help desk software, earned its position on this list due to exponential revenue growth over the last three years.
"Bomgar Corporation is thrilled to be recognized as one of the fastest growing software companies in the U.S. for the second year in a row," said Joel Bomgar, founder & CEO. "This acknowledgement is a powerful testament to our consistent revenue growth, the overall market opportunity for enterprise remote support and the value that the Bomgar Box provides IT support organizations worldwide."
Bomgar is a leading provider of secure remote desktop support software that enables IT technicians to connect to any computer, at anytime, regardless of geography, language or platform (i.e. Windows, Mac, Linux, Smartphones) to provide on-demand technical support. Its flagship product, the Bomgar Box, is delivered in a software appliance and allows organizations to effectively support a diverse group of mobile and remote computer users without compromising network security or compliance. The company has maintained solid revenue growth of 626.8% between 2005 and 2008 by continuing to provide a secure remote support platform that addresses the mobility, technical complexity and cost-efficiency challenges that face IT organizations today.
"If you want to know which companies are going to change the world, look at the Inc. 500," said Inc. editor Jane Berentson. "These are the most dynamic, fast-growth companies in the nation, the ones finding innovative solutions to problems, creating smart systems, and inventing products we soon discover we can't live without. The Inc. 500 list is Inc. magazine's tribute to American business ingenuity and ambition."
The 2009 Inc. 500 measures revenue growth from 2005 through 2008. To qualify, companies must have been founded and generating revenue by the first week of 2005, and therefore able to show four full calendar years of sales. Additionally, they had to be U.S.-based, privately held, for profit, and independent. The minimum revenue required for 2005 is $200,000; the minimum for 2008 is $2 million.
Bomgar's company profile as one of this year's Inc. 500 can be found here.
About Inc. Magazine
Founded in 1979 and acquired in 2005 by Mansueto Ventures LLC, Inc is the only major business magazine dedicated exclusively to owners and managers of growing private companies that delivers real solutions for today's innovative company builders. With a total paid circulation of 712,961, Inc. provides hands-on tools and market-tested strategies for managing people, finances, sales, marketing, and technology. Visit us online at Inc.com.
About Bomgar
Bomgar Corporation specializes in appliance-based software for enterprise remote support. Bomgar allows companies to connect to remote clients and co-workers via the internet anywhere in the world in seconds. The product allows organizations to optimize support by virtually accessing end-user systems for real-time incident resolution, eliminating the frustration of phone-only tech support. Bomgar provides enterprises with an unparalleled level of security and scalability, while enhancing IT resource management with the benefits of a virtualized help desk. Backed by venture capital, Bomgar has grown steadily since its inception in 2003 and has over 4,500 customers worldwide. Based in Ridgeland, Miss., the company is also one of the fastest-growing software companies in America ranked by the 2009 Inc. 500.
###