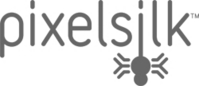 Bend, OR (PRWEB) August 17, 2009
Pixelsilk, an SEO-friendly content management system (CMS), announced the release of their Partner Portal during this year's SES San Jose conference.
The Partner Portal is designed to meet the needs of web development companies and marketing agencies - or any group that needs to manage multiple sites from one control panel. Pixelsilk was designed to facilitate SEO best practices and these assets can now be leveraged across multiple sites with one place of management.
Pixelsilk is a scalable, Web-based CMS that provides SEO, marketing and Web development teams with the features they need to maximize their online initiatives and gain a competitive edge in their organic search engine rankings. Cutting-edge tools that allow full control of the HTML code, the ability to interact with business and social media applications, open framework structure, real-time SEO feedback and true theme and navigation flexibility are among some of the features that set Pixelsilk apart from any other production-level CMS available today.
The addition of the Pixelsilk Portal allows partners to leverage website resources such as: design themes, CSS, JavaScript, images, content types and more across all or selected sites under their management. Moreover, partners can manage multiple administrative users across all websites.
Mark Knowles, President and CEO of Pixelsilk, speaks to the potential of the Partner Portal by saying, "Our partners provide unique and powerful tools to their clients. The portal is a huge timesaver for them during the development process."
About Pixelsilk
Pixelsilk is the first proven world-class SEO/CMS solution provider designed to meet SEO Best Practices requirements. Headquartered in Bend, Oregon (sometimes referred to as the "hub" of the Search Engine Optimization industry), the company has been integral in the fields of content management and software development for nearly 15 years. Its memberships and professional affiliations include: SEMpdx, SMX, SES and the American Advertising Federation (AAF). The creators of Pixelsilk are SEO ToolSet-certified, and the company is also a Microsoft Gold Partner.
Media Contacts:
Wendy Roe
Pixelsilk
2525 NE Twin Knolls Drive
Bend, Oregon 97701, Suite 1
Ph: (877) 749-7455
E-mail: wendy.roe (at) pixelsilk (dot) com
###