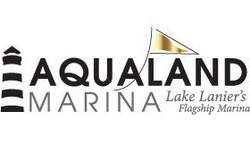 Flowery Branch, GA (PRWEB) August 22, 2009
The Hall County, GA Fire Services Battalion recently sought the aid of Aqualand Marina, Len Jernigan, in an ongoing effort to obtain a rescue boat with fire-fighting capabilities to serve those with lakefront housing and other structures at Lake Lanier. Hall County Fire Services' hopes to upgrade its current vessel, a modified pleasure craft suitable for marine search-and-rescue only, with a purpose-built craft, 25 to 30 feet in length, with full fire-fighting and rescue capabilities and the ability to support a dive team in rescue efforts. Such a boat could also serve as a pump vessel, supplying necessary water to land-based firefighting vehicles, particularly in areas with limited access to shoreside water supply.
On July 23, a committee was formed, consisting of seven community business leaders, including marina operators, dock builders, boat dealers, a lakeside real estate specialist, boat owners, and a staffer from the area's lake-oriented newspaper, Lakeside News. Each member has a strong and direct interest in protecting the boating public and homeowners on the lake. The committee will receive ongoing technical guidance from three members of the Hall County Fire Services Battalion, namely Fire Chief, David Kimbrell, Battalion Chief Dennis Tipton, and Lt. Tyler Dorsey of the Marine Rescue Unit.
Although the effort remains a grassroots campaign as this goes to press, preliminary information suggests the additional of a fully-functioning fire-boat could result in significant insurance savings to home- and boat owners; the long-term savings would far outweigh the cost of the vessel within a short span of time, Jernigan indicated.
While the vessel would chiefly serve Hall County, it would be available to other counties that border the lake through a mutual aid request from the neighboring counties' respective fire departments.
For further details on the fire-boat campaign, or to find out how you could help--through your time, support or a donation--contact Len Jernigan, General Manager, Len Jernigan at 770-967-6811 or visit our website http://www.aqualandmarina.com.
###