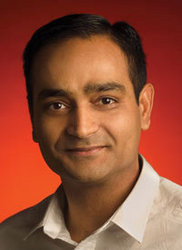 Boston, MA (PRWEB) August 28, 2009
Two top tech bloggers praise YouTube and Video Marketing: An Hour a Day by Greg Jarboe.
Lee Odden, CEO of TopRank Online Marketing, says, "'Master Story Teller', that's how I would describe Greg Jarboe, someone I've known in the internet marketing and PR world for several years. Now he's pioneered yet another essential digital marketing channel: online video. In YouTube and Video Marketing: An Hour A Day, Greg has assembled a priceless collection of insights, examples and practical tips for companies that want, that need, to understand how to use video marketing to grow their business. You cannot afford to miss this story."
Avinash Kaushik, author, blogger, and Analytics Evangelist at Google, says, "Influencing people ain't what it used to be. Mediums are different, opportunities are new and numerous, the faith based initiatives of the yore are increasingly less effective. One vibrant and empowering medium for Marketers to keep it real and create Brand Evangelists is YouTube. Greg has a ton of practical experience, with dirty hands to prove it, and in this book he shares his wisdom and guidance. I have no doubt you'll rethink Video Marketing 20 pages into this wonderful book!"
About Lee Odden
Lee Odden (@leeodden) is the CEO of TopRank Online Marketing, a digital marketing and public relations firm specializing in strategic Internet marketing consulting, training, and implementation services, including online PR, SEM, and social media marketing. A veteran Internet marketer, Odden has consulted for clients such as HP, McKesson, Northwest Airlines, PRWeb, and the national PRSA.
Odden is one of 25 online marketing experts featured in Online Marketing Heroes published by Wiley, and has been cited for his search and social media marketing expertise by The Economist, U.S. News, and Fortune Magazine. As an active thought leader in the search marketing industry, he contributes to top industry publications such as Mashable, iMedia Connection, and MediaPost.
A sought-after marketing and PR industry speaker, Odden conducts seminars for companies and regularly presents at Search Engine Strategies, WebmasterWorld Pubcon, OMMA, and the Media Relations Summit. He is active in the industry as the chair of the DMA social media advisory council, board member on the DMA search engine marketing council, and board advisor for Search Engine Strategies.
About Avinash Kaushik
Avinash Kaushik is the author of the recently published book Web Analytics: An Hour a Day. He is also the Analytics Evangelist for Google and the co-founder of Market Motive Inc.
As a thought leader Kaushik puts a common sense framework around the often frenetic world of web research and analytics, and combines that with this philosophy that investing in talented Analysts is the key to long term success. He is also a staunch advocate of listening to the consumer, and is committed to helping organizations unlock the value of web data.
Kaushik works with some of the largest companies in the world to help them evolve their online marketing and analytics strategies to become data driven and customer centric organizations. He recently received the 2009 Statistical Advocate of the Year award from the American Statistical Association. He is also a frequent speaker at industry conferences in the US and Europe, such as Ad-Tech, Monaco Media Forum, iCitizen, and SES, as well as at major Universities, such as Stanford, University of Virginia and University of Utah.
About Greg Jarboe
Jarboe is the president and co-founder of SEO-PR, a search engine optimization firm, public relations agency, and video production company. Founded in 2003, SEO-PR has won a Golden Ruler Award from the Institute for Public Relations and PR News, and was a finalist for SES Awards in three categories: best social media marketing campaign, best B2B search marketing campaign, and best integration of search with other media.
Jarboe is a frequent speaker at Search Engine Strategies and the news search, blog search, and PR correspondent for the Search Engine Watch Blog. He is a member of the Market Motive faculty and a principal in the ChannelOne Marketing Group.
Published by Wiley, YouTube and Video Marketing: An Hour a Day is a complete, task-based guide to developing, implementing, and tracking a video marketing strategy. This 504-page guide provides extensive coverage of keyword strategies and video optimization, distribution and promotion strategies to other sites and blogs, YouTube advertising opportunities, and crucial metrics and analysis. For more information about the paperback book or to read excerpts of Chapters 1 and 11, go to http://www.wiley.com/go/youtubehouraday.
# # #