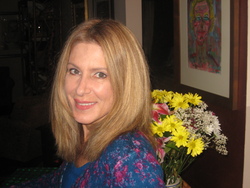 the new Divorce DVD will deal primarily with issues of interest in areas of divorce and custody
New York (PRWEB) August 29, 2009
Lisa Beth Older is now in the processing of writing and eventually producing a sequel to the previously released New York divorce DVD entitled Divorce Tactics with Lisa Beth Older.
New York divorce attorney Lisa Beth Older, Esq. says that "the new Divorce DVD will deal primarily with issues of interest in areas of divorce and custody" law in New York State".
This new production idea came about, in part, due to the enormous success of broadcasting the prior New York divorce and New York custody DVD. The DVD will include topics ranging from New York equitable distribution, New York child support, and New York child custody and will further include free information on available domestic violence resources. It will also deal with father's rights and the "remedies affordable under collaborative divorce and mediation."
Please check her website for up and coming information as to this new production and the projected release date. When the DVD is completed it will be posted on line and will contain free valuable consumer information about divorce and custody law in New York State. A release date has not yet been set, as interviews are still ongoing. The Law Offices of Lisa Beth Older, working in conjunction with Soul Mate Studios, is also collaborating on a divorce radio station which will be broadcasted weekly on her website.
"Not everyone can afford to consult with an attorney before deciding whether to go through a divorce." That is why I enjoy sharing as much information as possible on New York divorce law and New York child custody law. The information contained in the two upcoming productions is informational in nature, and should not be substituted for sound legal advice from a lawyer familiar with your individual case. Lisa Beth Older also practices as a New York appellate Lawyer in high profile divorce cases in New York City and Brooklyn New York. Lisa Beth Older, Esq. maintains law offices in New York City, New York. Her web site can be reviewed at http://www.nycdivorcelawyer.net.
###