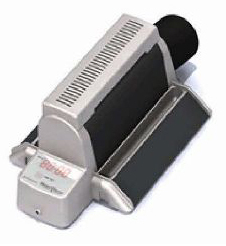 I consider bed bug monitors a 'game changer' in the fight against bed bugs and one that no one is talking about yet
Secaucus, NJ (PRWEB) September 3, 2009 -
Bed bugs - it seems that everywhere we turn more stories of infestation and lawsuits for bites are in the news. With the resurgence of this age old pest, never before has vigilance and early intervention been so necessary for hoteliers, property managers, home owners, and even boarding schools and university campuses. Businesses are even being plagued by bed bugs as more home owners and apartment dwellers are becoming infested and then in turn bring bed bug eggs to their workplace. With new technology bringing to market effective bed bug monitoring appliances, the fight against bed bugs has taken a new turn.
Douglas Stern, Managing Partner of Stern Environmental Group, has been evaluating numerous bed bug monitors. As an expert on the extermination of bed bugs and an innovator in his own field, Mr. Stern has searched in the US and Europe, reviewing factory samples before the products are even publically available. He looks specifically for bed bug monitors that will be effective, easy to use, practical and efficient for professional use, and cost considerate for consumer use. He has become an expert in bed bug monitors and their use in identifying the presence of bed bugs before these trauma-inducing pests have multiplied to an infestation level.
"I consider bed bug monitors a 'game changer' in the fight against bed bugs and one that no one is talking about yet," says Stern, "their use may soon be necessary for all hotels and may even be considered by judges and juries when defending against bed bug litigation." Douglas Stern feels that bed bug monitors will allow professional exterminators to identify pest problems early and thereby contain both the infestation and the treatment cost. Stern says, "Home and coop sellers may rent bed bug monitors, in the near future, to certify their property for sale as being bed bug free. The possible 'real world' uses for these new exciting products are endless", says Douglas Stern.
There are several types of bed bug monitors and the prices range widely from $5 to $1,000. Some of the most interesting new products are NightWatch from BioSensory, CDC 3000 by Cimex Science, soon to be released BB Alert Active from MIDMOS, Climbup Insect Interceptor from Susan McKnight Inc., and the Bug Dome for bed bugs by Silvandersson under the name of Silvatronic. Several of these bed bug monitors actually have a bed bug blood meal lure, and in some case (in the more expensive products) a CO2 source to imitate a human body presence to actively attract bed bugs. Others have a sticky attractant in a glue-like trap or use special disks that fit under bed legs, as in Climbup, or as in the Bug Dome draw pests with a small heat source. These new bed bug tools are proving to be game changers in early identification of a bed bug problem. Some are clearly suitable for the professional pest control market and some for home owners and apartment dwellers.
Many of these new bed bug monitoring appliances are available for purchase now. Stern Environmental Group has a selection available on their website. Additionally, Mr. Stern is actively looking for more products to add to his information section where he showcases new products that have promise in addressing the bed bug problem.
Current pest control treatments in use are reactive; none address the important issue of proactive early detection as do bed bug monitors. By waiting until bed bugs can be seen crawling on the bed with the naked eye, the cost for treatment and the threat of spread to other parts of the room or migration under walls is increased. Early detection keeps extermination costs down. In the early stages of an infestation, bed bugs are typically isolated to the bed and adjoining bed area. Waiting to treat the environment until bites are reported, typically means that bed bugs have already migrated to other areas of the room and possibly even to adjoining rooms; impacting the cost and complexity for extermination.
Clearly there is a real need for bed bug monitors and early intervention, but professionals are conflicted on a protocol in which to use them. "This is a new field. No one really knows for sure what is best when it comes to monitoring for bed bugs. As pest control professionals, we have mainly been concerned with treating a problem after the fact," says Douglas Stern, "these new products will help us to be proactive, certify extermination after treatment, and help the hospitality industry to be proactive versus reactive when it comes to protecting their guests and reputations."
For additional information on why property managers and the hospitality industry should use bed bug monitors, Douglas Stern has recently written a white paper titled "When Bed Bugs Check In - Guests Check Out". This white paper was recently featured on the home page of the Pest Management Professional's website in late August 2009.
For additional information on bed bugs and new extermination and control options contact Douglas Stern for media interviews and for residential and hospitality bed bug prevention and extermination services in New York City, the New York City metro area, and New Jersey. Stern Environmental Group is a top expert in bed bug eradication and a product resource for bed bug bite proof mattress covers, and bed bug monitors.
About Stern Environmental Group:
Stern Environmental Group, LLC is a fully licensed and insured bed bug exterminator and pest management company. Operating in New York City, New Jersey, New York, and parts of Connecticut and Long Island, New York for over 10 years, Stern Environmental Group has become a leader in bed bug control, pest control and pest management solutions in the New Jersey, New York, New York City, and Connecticut areas. You can follow him on Twitter at Twitter.com/bedbugexpert.
Contact:
Douglas Stern, Managing Partner
Stern Environmental Group
Toll Free: 1-888-887-8376
100 Plaza Drive
Secaucus, NJ 07094-3613
http://www.SternEnvironmental.com
###