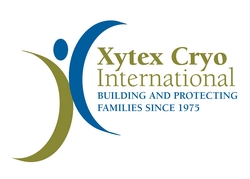 Many doctors seem to forget about informing their patients about the benefits of storing cord blood, testicular or ovarian tissues for children's future therapeutic needs
Scottsville, KY (PRWEB) September 3, 2009
Featuring a facility that supports over 4,000 children and families a year, The Center for Courageous Kids is a great deal more than extraordinary. The Center for Courageous Kids is a cost-free medical camping facility serving children, age seven to fifteen, who are enduring chronic and life threatening diseases. The camp is located in Scottsville, Kentucky, the heartland of the bluegrass state, and serves children from across the country with many of the campers visiting from Kentucky, Tennessee and the surrounding states.
Although it takes a great deal of funding to operate any camp, The Center for Courageous Kids offers opportunities for children, suffering ailments that would normally preclude them from such possibilities, free access to the camping experience and all of the accompanying highlights these children could dream of. This completely free medical camping facility is open for young people with medical set-backs that would completely bar them from other camps. The Center for Courageous Kids runs the bulk of its programs for children from June through August with family activities during the Spring and Fall months.
As a company that is compassionate about the health and welfare of all children, Xytex Cryo International, located in Augusta and Atlanta, GA, is a sponsor of The Center for Courageous Kids, supporting the camp with special funding and event opportunities. Xytex helps protect and store tissues that will aid children with serious diseases, including cancer and diabetes. "Many doctors seem to forget about informing their patients about the benefits of storing cord blood, testicular or ovarian tissues for children's future therapeutic needs," states Charlie Walker of Xytex Cryo International. "Being a sponsor for the camp helps fulfill our mission and we hope other companies take up the banner, stepping forward to lend a hand to continue the camp's success."
While assisting with the growth of The Center for Courageous Kids, Xytex hopes to help better inform parents of children who require stem-cell transplants or risk the loss of fertility due to long-term or chronic diseases. The better educated and more informed that families can be about treatment options for their children, the better equipped parents will be to ensure a bright future for their children. The Center for Courageous Kids extends special opportunities for families, including siblings, for short weekend camping excursions that would not be possible at the average camp or perhaps not even possible in the families' back yards.
Xytex Cryo International hopes to foster growth and expansion for The Center for Courageous Kids, recognizing the importance of assisting children at all levels of their development. The Center for Courageous Kids encourages and offers hope beyond words while uplifting the children and families of children that need extra care. To learn more about The Center for Courageous Kids, or Xytex Cryo International, please check on line at courageouskids.org or Xytex.com.
About Xytex Cryo International:
Xytex Cryo International has been enhancing lives through cellular ingenuity since 1975. A worldwide leader in reproductive tissue storage and research,Xytex Cryo International has been featured in Rolling Stone, and on 60 Minutes, Good Morning America and The Oprah Winfrey Show.
Xytex Cryo International is the parent company of Xytex Cryo Sperm Bank, Xytex Cryo Tissue Storage, (XTS), Xytex Cryo Cord Blood Bank; and Xytex Cryo Research. For more information, please visit http://www.xytexinternational.com.
###