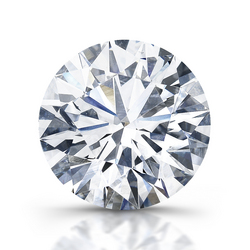 The Legacy Collection, like one's life, cannot be duplicated. It is an outstanding collection of rare diamonds and heirloom jewelry - all a part of one's legacy for your future generations to enjoy and cherish
Los Angeles, CA (PRWEB) September 8, 2009
LA VIE PREMIUM Ltd, Hong Kong, LVP announced today that it will be offering rare diamond jewelry collections as part of the LA VIE Brand, 'LEGACY'. The LA VIE Brand launches in the Premium Pavilion at the Hong Kong September Jewellery and Gem Fair on September 23rd.
The LA VIE Group, Los Angeles, announced today that a new strategic alliance was reached with Oved Anter Inc., a division of The Anter Group. The teams will utilize combined strengths in sourcing and polishing rough diamonds, manufacturing and distributing fine jewelry, all in a focused effort to market collections globally under the LA VIE brands utilizing key jewelry designers.
"Oved Anter's specialty in rare diamonds is world renowned. His group is central to our vision in aligning top supply partners and relationships. We are excited to market these magnificent gemstones to consumers in collections that have never been seen before, and can now be appreciated and acquired, by those fortunate enough," said Lo Huang, CEO of LVP and CEO of The LA VIE Group.
"Lo Huang is a visionary and industry veteran. The LA VIE Group has taken a leading role in creating a concept that leverages an efficient supply chain with strong brands and marketing solutions. It is a winning combination," said Mr. Anter, CEO, The Anter Group and Oved Anter Inc.
"The Legacy Collection, like one's life, cannot be duplicated. It is an outstanding collection of rare diamonds and heirloom jewelry - all a part of one's legacy for your future generations to enjoy and cherish," added Mr. Huang.
The LA VIE concept, created by Mr. Huang, follows one's life while reflecting Shakespeare's seven stages of life. "Each journey is begins with the Odyssey, then a search for your Destiny, ever while creating your Legacy. With all of life's journeys, jewelry is weaved into our lives making each stage memorable and everlasting," added Lo Huang.
The LA VIE Odyssey collection items include the La Vie Forever Bracelet, individual jewelry items that can be pieced together to create a collectors bracelet. The LA VIE Destiny collection will feature bridal and anniversary themes for those celebrated moments when you find your Destiny.
Special projects underway include a LA VIE Hearts and Arrows Diamond collection, using sizes 1 carat and under, featuring triple excellent grade diamonds and GIA certificates.
'Legacy' will feature rare and important diamond jewelry. The 'Legacy by Oved Anter' collection highlights four matching and rare, GIA certified diamonds, each weighing exactly 8.88 carats. The four matching diamonds include three round brilliants and one pear shape, aptly named Odyssey, Destiny, Legacy and LaVie.
The entire collection of four 8.88 carat diamonds will be offered through a silent, sealed bid auction, ending September 26th, at the Hong Kong show. Minimum reserve price is US $ 3,088,888. The winning bidder will receive all four diamonds, and a portion of the proceeds will be donated to the Jewelers for Children Charity.
The breathtaking 8.88 carat diamonds will be displayed for the media in two exclusive press conferences in Hong Kong on September 21, 2009.
Also featured in the collection is a rare and classic new diamond, named "Legendary". "Legendary" is a 41 Carat, D Color, Flawless pear shape diamond, that has a special certificate from the Gemological Institute of America as Type 2A ,actually rendering it superior to D color. Less than 2% of all gem diamonds qualify for this most chemically pure certificate. Famous type 2A diamonds include the 530 carat "Cullinan" and the 105 carat "Koh-I-Noor".
These extraordinary stones and collections from the LA VIE brands can be viewed at the International Debut of the LA VIE PREMIUM booth at the Hong Kong September Jewllery and Gem Show, September 23-27, Premium Pavilion, booth # 1D509. For registration, to view the Legacy Collection and further information please visit LaVieForever.com
La Vie Premium Ltd is an affiliate of Super Bell and member of The La Vie Group. Super Bell will display in Hall 3 Booth# 3C226, C228, C325, C327.
About The LA VIE Group
The LA VIE Group is a jewelry industry coalition of manufacturers, designers and consumer brands created by Super Bell Jewelry and UNITED BRANDS LLC. The company's products and brands are offered through an existing international network that currently services 4000 independent retail stores in North America, South America and The Caribbean. The company distributes to over 80 countries from its Hong Kong operations. Featured designers and brands include Alan Friedman, Jose Hess, LAMONT, Eighternity by Daniel C, Spartan and Barbie Rocks by Layna and Alan Friedman. For info please contact: info(at)TheLaVieGroup(dot)com or visit TheLaVieGroup.com
ABOUT OVED ANTER, INC.
The Anter Group and Oved Anter, Inc. specializes in the manufacture, supply and distribution of finely cut diamonds worldwide. Mr. Anter began his diamond career in Los Angeles in 1980 as an importer and wholesaler. After completing his training at the Gemological Institute of America (GIA), Oved Anter grew into a supply leader, quickly expanding sales in rare and precious diamonds globally. Anter opened his first diamond manufacturing facility in 1990 in Israel, specializing in rounds and fancies from 1 carat to over 100 carats. Today The Anter Group operates offices in Tel Aviv, New York, Los Angeles and Beverly Hills and helps set the pace of the commercial and premium diamond markets worldwide.
# # #