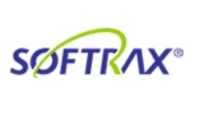 Your Organization under IFRS - An Insider's Perspective
Canton, MA (Vocus) September 21, 2009
Softrax Corporation, a leading provider of enterprise revenue management and billing solutions today announced it will host a live, interactive webcast "Your Organization under IFRS - An Insider's Perspective". The move to IFRS will be complicated, especially when it relates to an organization and its processes built around GAAP. In today's competitive environment, staying ahead of future changes in this area is critical. As the transition toward IFRS evolves, this webcast will help the audience to stay abreast of recent developments and plan for the effects of IFRS on an organization.
Join us on Tuesday, September 29th, 2009 at 1:00 p.m. Eastern Time, as we present, John Barnes, Partner, Grant Thornton, who will provide an update on how IFRS will impact your accounting, internal controls, tax and technology functions, and what you should be doing to prepare your company today.
This update on IFRS includes

Recent thoughts on the U.S timeline for conversion to IFRS
Recent technical developments about IFRS
Potential effects on your people and processes
Developing your action plan: steps you can and should take today to prepare
The webcast will be hosted by Robert O'Connor, President and CEO of Softrax Corporation and presented at no charge. Please register at http://www.softrax.com/executive-webcast or call Toll Free 1.888.476.3672.
About Softrax
Softrax Corporation is a leading provider of enterprise revenue management and billing software solutions that fundamentally change the way companies manage, analyze, report and forecast their revenue. Softrax solutions automate the entire revenue cycle, from revenue recognition, reporting and forecasting, through complex billing and contract renewals. Hundreds of corporations benefit from using Softrax to optimize their revenue, reduce operating expenses, comply with revenue recognition regulations and Sarbanes-Oxley requirements, and gain unprecedented visibility into their business performance. Softrax Corporation, headquartered in Canton, MA is privately held. More information can be found at http://www.softrax.com, http://www.revenuerecognition.com and by calling 1.888.4.SOFTRAX.
Media Contact
Gottfried Sehringer
Softrax Corporation
781.830.9239
###