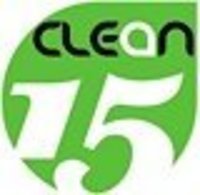 The Clean 15 competition has identified one of Canada's best clean technologies
(PRWEB) September 24, 2009
Vive Nano's primary focus is to be a world leader in the commercialization of nanotechnology-based products and materials for crop protection and catalyst applications. Vive Nano's catalyst technology has several potential applications in clean technology including wastewater treatment, fuel cells, biofuels, fuel additives, solar cells, and water splitting. Vive Nano's catalyst and crop protection products are currently under development with a group of market leading customers/distribution partners. To accelerate development, the company has recently been awarded government funding of $7.8 M. This includes $3.8 M from Sustainable Development Technology Canada (SDTC), an arm's-length, not-for-profit corporation created by the Government of Canada, for the construction and optimization of a pilot plant.
The Clean 15 competition prize valued at over $60,000 will give direct access to top targeted Global 500 executives at Yet2.com's exclusive Fortune 500 executive briefing. Access includes an exhibit table display, as well as the opportunity to present directly to executives seeking Vive Nano's clean technologies. Vive Nano will also receive approximately $20,000 worth of product commercialization and channel development services from Drayton Weissenfels Inc with the focus on connecting them to sophisticated clients and buyers.
"The Clean 15 competition has identified one of Canada's best clean technologies," says Dwayne Matthews, President of Drayton Weissenfels Inc. "Vive Nano's technology can eliminate certain harmful chemicals used in crop protection and will significantly impact markets in plastics, water, wastewater, energy, bio fuels and fuel cells with increased environmental benefits while drastically cutting costs. We are very pleased to be working with Vive Nano and have a high level of confidence in their success."
"Their technology is a fundamental scientific development that can positively affect many sectors," says Dr. Neil Burnett of OCETA. "The company is well positioned, the intellectual property is well protected, and they have an excellent team."
This year's prize sponsors and reviewers are Canadian Business, Drayton Weissenfels Inc, Yet2.com, OCETA, Rogers Publishing Ltd., and Ricardomcrae.com.
Clean technology companies interested in entering the "Clean 15" Canadian clean technology competition 2010 should e-mail letters of interest to: info@clean15.com
About Drayton Weissenfels Inc
Drayton Weissenfels Inc. connects innovation, ideas and intellectual property to industry by leveraging open innovation, a process that enables companies to have wider distribution of research and development initiatives by accessing global expertise through joint ventures, licensing, purchasing intellectual properties and processes. The sole Canadian partner of Yet2.com, one of the largest technology transfer marketplaces in the world, Drayton Weissenfels Inc. helps companies generate revenue streams from underutilized intellectual property. Drayton Weissenfels Inc. is based in Toronto, Canada.
About Vive Nano Inc.
Vive Nano specializes in materials design, using our innovative technology to find simple small answers to big issues. Vive Nano has a patented industry-leading platform technology that produces nanomaterial delivery mechanisms and is inherently "green", both in process and in its end products. Our ultra-small, water dispersible nanomaterials are easily incorporated into existing products and processes. Unlike competing technologies, our proprietary, best-of-breed process is done under simple conditions and results in nanoparticles that are ultra-small (<10 nm), do not agglomerate and have significant cost advantages. While our main focus is on the development of products for the catalyst and crop protection industries, we also work with customers to design nanomaterials for other applications and make our materials available for sale to researchers.
About Canadian Business
As Canada's best-selling business magazine, Canadian Business offers in-depth analysis on provocative topics, forward-looking articles that put business leaders ahead of the curve and bold opinions from some of Canada's top business writers and thinkers. In each issue, readers discover what they need to know to capitalize on and create new opportunities that improve their competitive advantage.
About Yet2.com
Yet2.com provides intellectual property consulting and licensing services to world-class clients around the globe. Yet2.com and its online marketplace were founded in 1999 to promote technology licensing and transfer, with original investments from Siemens, Bayer, Honeywell, DuPont, Procter & Gamble, Caterpillar, and NTT Leasing. The privately held company has offices in the United States, Europe, and Japan. The web site now has over 140,000 registered marketplace users including many of the Fortune 500 and over 11,000 SMEs.
About OCETA
OCETA is a private, not-for-profit Corporation that supports the commercialization and market adoption of clean technologies and environmentally sustainable solutions. Through its ETV Canada operating division and delivery of the Canadian Environmental Technology Verification Program, OCETA provides independent performance benchmarking and verification of clean technologies to enable more informed investment, procurement and policy decisions. Since its formation in 1993, OCETA has advised and assisted some 1,500 Canadian entrepreneurs with commercializing their innovations.
ricardomcrae.com
ricardomcrae.com is a leading, branding and web design company, with talented and multi-faceted partners dedicated to helping corporations reach their business objectives. Through innovative solutions in both web development and brand expansion, companies are able to gain a competitive advantage to grow revenue streams, strengthen customer loyalty and demonstrate long-term business values.
###