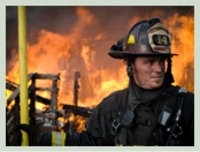 New York, NY (PRWEB) October 1, 2009
the National Fire Protection Association (NFPA) takes one week each October to focus on keeping homes safe from the leading causes of home fires, including holiday-related fires.
"As the holiday season fast approaches, the annual NFPA fire safety campaign is a good time to remind people of the fire dangers of improperly displaying and caring for live Christmas trees," said Jami Warner, Executive Director of the American Christmas Tree Association (ACTA).
On average, one of every 15 reported fires that began with a Christmas tree resulted in death. According to a NFPA report, U.S. fire departments responded to more than 200 home structure fires annually from 2002 to 2005 that began with real Christmas trees. Each year fires occurring during the holiday season injured 2,600 individuals and cause over $930 million in damage.
Electrical failures or malfunctions were involved in nearly half of the fires, while nearly a quarter occurred because a heat source was located too close to the tree. Decorative lights with line voltage were involved in more than 20 percent of the instances.
According to the U.S. Fire Administration, if your household includes a natural tree in its festivities keep the tree well watered. Typically shorts in electrical lights or open flames from candles, lighters or matches start tree fires. Dry and neglected trees are a fire waiting to happen.
The U.S. Fire Administration provides a video of how fast a Christmas tree fire can destroy property and threaten lives.
For more information on holiday safety, visit http://www.christmastreeassociation.org.
###