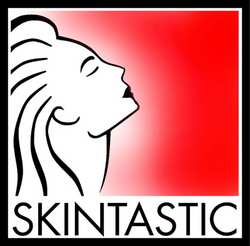 I believe strongly in our free enterprise system, in making people more beautiful, and I believe in Dallas
N. Dallas/Plano, Texas (PRWEB) October 1, 2009
In challenging economic times, many business owners cut back and take a 'wait-and-see' approach. Dr. Jeffrey Adelglass, M.D., F.A.C.S., a North Dallas area cosmetic surgeon, has watched other cosmetic practices lock their doors and lay off staff, and has come to the conclusion that his medical spa and surgery center simply will not participate in the current recession; in fact, he's about to open another location in the 'Uptown' Dallas area. "I believe strongly in our free enterprise system, in making people more beautiful, and I believe in Dallas," Dr. Adelglass explains. "I know it sounds a little strange to try to grow a business right now, but I really feel this is the right direction to go."
Dr. Adelglass and wife Barbara debated the idea long and hard before recognizing that Skintastic's success has only come by pressing on to the forefront. Fifteen years ago, they shared a vision of a unique medical aesthetics center of excellence to offer groundbreaking minimally-invasive technologies and procedures, in a beautiful medical setting. Barbara, the Director of Aesthetics at Skintastic shares, "Looking around, we realized that Skintastic has far surpassed all of our original goals. Helping cosmetic patients become more confident about their appearance--that is so much more than a job--it is a mission and our deepest passion. Not only believing in, but truly loving what we do has been the real key to Skintastic's success."
What will Skintastic bring to Uptown? Dr. Jeffrey Adelglass is a Diamond-Level Provider of Botox® and is a Titanium-Level Provider of Restylane® hyaluronic acid dermal filler. Dr. Adelglass is excited to be able to offer that high level of experience to the residents and businessmen and women who work in the Dallas Uptown/Downtown corridor. Dr. Adelglass comments, "Beauty is never going out of style. Even in an upside-down economy, people still want to look their best--to stay competitive in business and to feel good about themselves. We have some cosmetic clients who, because of changes in their careers, have had to put off surgical options until next year. We are still able to provide them with affordable, customized plans for Botox®, dermal fillers, and a number of other non-surgical options to keep them looking youthful and vibrant now. If you think about it, Skintastic is not only stimulating the economy, but also helping people stay young-looking and competitive for new careers, and helping to keep them employed--my staff included," Dr. Adelglass chuckles.
In celebration of the Skintastic Dallas Uptown Grand Opening:
Two 'Scare-Your-Wrinkles-Away' Rebate Offers: Receive a $50 rebate by mail when you purchase a Botox® Cosmetic treatment totaling $200 or more! Or, receive a $75 rebate by mail when you purchase a Dysport® Wrinkle Relaxer treatment totaling $200 or more; choice of either Botox® Cosmetic or Dysport® offer; offers expire 10/31/2009; these offers cannot be combined; some restrictions may apply. Complimentary evaluations available: 972-620-3223, ext. zero.
Skintastic is also introducing the new Thermage™ CPT™ (Comfort Pulse) treatment system, which will offer a more comfortable, more effective Thermage™ non-surgical facial skin-tightening treatment. Save $500 when you schedule your treatment by 10/31/09; must mention this offer; some restrictions may apply.
Skintastic's 'Boo-tox' Party/Uptown Grand Opening Event is scheduled for Thursday evening, October 29th, and will be held at Skintastic Uptown (formerly the Dermspa Laser Center), located at 2525 McKinney Avenue, Suite A, Dallas, Texas 75201. RSVP required. If you live or work in the Uptown area, or are an Uptown-area business owner who would like to have invitations and event-only offers delivered for your employees (they'll love you for it), contact Pamela Fox at Skintastic at 972-620-3223, ext. 130.
For additional offers and special 'Boo-tox Party'/Grand Opening updates, keep an eye on: http://www.skintastic.com/aboutus_event.html.
###