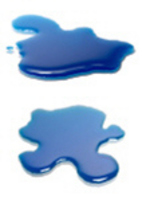 On this next wave of corporate productivity we need to reach new levels of efficiency in how we capture and use knowledge and expertise
Ottawa, ON (PRWEB) October 21, 2009
FuseTalk Inc., the leading provider of enterprise-grade online discussion forum software, announced the official release of FuseDiligence™. This patent pending, intuitive Collaborative Business Improvement Software™ allows managers and consultants to do more with less and harness the power of group and corporate community awareness and involvement.
Like a corporate community Swiss army knife, FuseDiligence provides business improvement, due diligence benchmarking and assessment, decision making improvement, and planning and analysis. In the important areas of opportunity and risks, organizations can assess and develop improvement plans based on a systematic approach.
Unlike silo and conventional techniques such as email, thin agendas and less than action-oriented meetings, FuseDiligence provides productivity and efficiency by capturing and reusing operating, tactical and strategic business processes. Whether the goal is to automate and streamline your hiring process, perform competitive assessments, evaluate management performance, review market opportunities, or discuss the merits of new products and services, FuseDiligence can dramatically leverage the undertaking. FuseDiligence can help realize continuous improvement in any facet of your business - HR, IT, Marketing, R&D, Innovation, Intellectual Property, Finance & Administration, Health and Safety, or the Environment.
FuseDiligence is based on the FuseTalk platform and demonstrates the scalability, flexibility and configurability of FuseTalk. The "leaky business" metaphor is one that most managers and consultants can relate to and it's a pinnacle problem that FuseDiligence uniquely addresses.
"On this next wave of corporate productivity we need to reach new levels of efficiency in how we capture and use knowledge and expertise," says Greg Waite, President of FuseTalk Inc. "The amount of know-how that is generated, only to be lost and generated again is mind boggling. What good is a budget without corporate discussion and vetting? What good is a health and safety program that cannot evolve through employee and manager participation? How can hiring decisions be based on subjective consideration and manual or inefficient techniques? What good are reports if we don't discuss how to repeat good results or redress shortcomings? We consistently fall back on the lowest common denominator when pressed to manage, decide, improve or plan. The common denominator is no longer acceptable in a fiercely competitive world. We can't have a business being built one brick at a time. We need teams, tools, templates, measurements. We need to reuse, recycle and improve."
Designed to fuse teams around integrated discussion, management plugins and mission critical data, FuseDiligence is intuitive, powerful and highly customizable.
FuseDiligence features include:

a threaded discussion module for exchanging ideas by individuals and groups
a budget module for itemizing expenditures relevant to the assessment or improvement process
an assessment module for establishing priorities and capturing benchmark details
a score card module for analysis of comparables and continuous performance measurement; tabulating individual, team or group responses
a tasks module for assigning responsibilities and managing performance timelines
an ability to attach or link to documents and images related to the assessment
re-usable model templates to leverage new or related applications
a data partnering capability to easily import relevant data sources for continuous management, analysis and business decision making
a multiple categorization capability for flexible and unrestricted organization
FuseTalk™ Inc. is the leading provider of discussion forums, blogging tools, wikis and collaboration solutions. Available in ColdFusion MX and .NET platforms, FuseTalk enables organizations to build an interactive community that can share knowledge, exchange information and views, and help solve problems. FuseTalk brings the power of discussion to your customers, partners, employees, and stakeholders through its fully-featured, secure and customizable web interface. Highly scalable and configurable, FuseTalk accommodates any number of users, and offers an easy-to-use friendly user interface. A single FuseTalk installation can run a thousand different forums - all with different access rights and users. FuseDiligence leverages all of the capabilities of FuseTalk and provides powerful, patent pending traits that make FuseDiligence "business essential" Collaborative Business Improvement Software™.
###