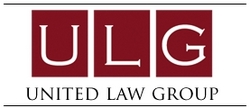 The State Bar filed a complaint against one of our attorneys for attempting to help a consumer to prevent a foreclosure and collecting a $1,750 retainer for our efforts
Irvine, CA (Vocus) October 20, 2009 –-
United Law Group agreed with statements made by Governor Arnold Schwarzenegger about issues with the State Bar following his refusal to sign SB 641. His veto of the State Bar dues bill came on the heels of a report issued by the State Auditor in July of 2009 which cited problems with the cost of managing the Bar's disciplinary system, a lack of internal controls which led to the embezzlement of $676,000 from the State Bar, and questions regarding the organization's impartiality in considering judicial appointments.
"There is no justification for the State Bar of California to have the type of problems it has," said Robert Buscho, Senior Litigation Attorney for United Law Group. "The Bar has an obligation to the public and to its membership to do some serious housekeeping and drop the political agenda."
This isn't the first time in recent history that the Bar's been accused of being overly-political and inefficient. In an article on ML-Implode.com, Martin Andelman quoted the Governor's letter to the Bar, which said that the concerns raised by Governor Pete Wilson in 1997 when he vetoed the State Bar dues bill were still pervasive. Governor Swarzenegger states that in 1997 there were, "numerous concerns that the State Bar had become overly political, unresponsive to its membership, and inefficient. Unfortunately, twelve years later, inefficiencies remain unaddressed and questions about the State Bar's role in the evaluation of judicial nominees suggest that the State Bar's political agenda continues."
United Law Group is one of 25 law firms targeted by the State Bar in a recent crackdown on attorneys involved in helping consumers that seek representation during negotiations with banks.
"The State Bar filed a complaint against one of our attorneys for attempting to help a consumer to prevent a foreclosure and collecting a $1,750 retainer for our efforts," said Buscho. "When the banks did not respond to the firm's numerous attempts, United Law Group refunded the complete retainer of $1,750. The Bar's complaint was filed 90 days after the refund was issued.
The State Bar has been criticized by many of its members for siding with the banks and not supporting real estate attorneys. It recently took a political stance on SB 94, a bill that raised concern in the legal community because it would prohibit lawyers from accepting a retainer up front for services.
"The State Bar's support of that bill was a very political move," said Buscho. "Ironically, this bill negatively impacts the constitutional rights of distressed homeowners to seek representation by preventing attorneys from offering services related to home loan modification and foreclosure prevention. The Bar's support of this bill is a clear example of an organization pushing its political agenda without regard for its members or the public at large.
About United Law Group
United Law Group is a national law firm with offices in California, New York, Florida, Ohio, Nevada & Arizona. The firm represents consumers in complex litigation concerning abusive banking practices, breaches of contract and violations of state and federal laws. United Law Group also litigates cases involving bankruptcy, IRS settlements and debt settlements in state and federal courts across the nation. Employing a team of top-notch attorneys, United Law Group leverages leading-edge technology to manage cases, support investigative efforts and ensure accurate, frequent communication with its clients. It puts together class action lawsuits when necessary in order to provide the best legal counsel to individuals who might not be able to resolve their issues without representation.
For further information on United Law Group, visit: http://www.unitedlawgroup.com or call Corvi Urling, Executive Consultant for United Law Group at (800) 680-5717.
###