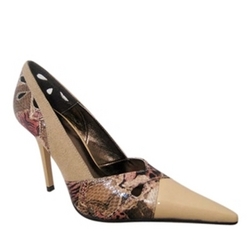 City of Industry, CA (PRWEB) October 23, 2009
Just after reducing prices on fashionable spring styles wholesale shoes, leading wholesale shoes distributor Ceriwholesale.com is at it again. Fall styles are now on sale, giving boutique owners and fashionistas the chance to purchase fabulous pairs of wholesale shoes with major discounts. Wholesale sandals, wholesale boots, and wholesale pumps are simply waiting for their rightful owners. Snake skin pumps originally priced at $12.25 a pair are now available for just $8.00 a pair while fall wholesale boots can be purchased for as low as $8.75 a pair.
The online depot of trendy wholesale shoes doesn't stop there. In addition, Ceriwholesale.com is giving a 10% discount on wholesale shoes orders amounting to $1000.00 and above. Simply put in promo code "FALL10" upon checkout to take advantage of this promotion. Offer is valid to October 26, 2009. With no minimum order required and a guaranteed shipping of items within 24 hours, Ceriwholesale.com will simply take care of it all.
Ceriwholesale.com is preparing for the holidays. With this is mind, the leading manufacturer of wholesale shoes is constantly updating its vast collection of the hottest styles in wholesale shoes. With new styles every week, Ceriwholesale.com knows how fashion is a top priority for women. Giving shoe-holics only the best prices and rates in wholesale shoes, Ceriwholesale.com also offers competitive prices for wholesalers to ensure a good profit margin. Sign up with the company's newsletter and be updated with regular promotions and news the company has to offer.
About Ceriwholesale.com
Headquartered in the City of Industry, CA, Ceriwholesale.com is a well-established distributor of wholesale shoes. They offer thousands of products, with new items added on a weekly basis. The main purpose of the company is to offer the highest quality wholesale products at the most competitive prices. Ceriwholesale.com is an online wholesale distributor of fashion products; purchasing of individual items is not available. Press release produced by Cybertegic.com - an Internet marketing services agency that specializes in search engine optimized press release marketing (SEO marketing).
###