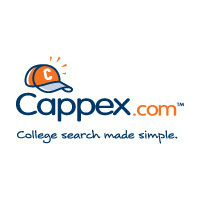 Families are finding ways to adjust and appear to see a recovery in sight
Highland Park, IL (Vocus) October 22, 2009
A new study of more than 1,400 prospective college students nationwide indicates that college bound students are more optimistic about being able to afford college.
The study is a follow up to research conducted last October by Cappex.com and MeritAid.com, free Internet services that provide data on over 3,000 colleges and over $11 billion in merit scholarships nationwide. The students surveyed revealed some emerging trends related to a potential economic recovery.
Among the findings of the study:

Only 7% of surveyed students said they are putting their college searches on hold because they don't think their families will be able to pay for college compared to 16% last October
Just 55% said they are now considering a less prestigious college due to affordability compared to 57% last year
"Families are finding ways to adjust and appear to see a recovery in sight," remarked Chris Long, COO and President of Cappex. "In addition, colleges have continued to work hard to provide merit scholarships and other financial aid."
Though there is optimism about being able to afford college, the sustained drive to less prestigious and public schools has had an impact on perceptions of how hard it might be to get in. More than 60% of college bound students now believe an increase in students applying to state schools will make this application season more challenging.
There is also still some long term concern about the job market, and 47% of the students surveyed indicated that they are concerned about being able to get a job after college. That's more than double the percentage of students who were concerned about it last year.
About Cappex.com
Cappex.com (http://www.cappex.com) is a comprehensive college search and scholarship portal that helps students and parents make college decisions. In addition to college admission prediction tools like the ''What Are My Chances?®'' Calculator, Cappex.com allows parents and students to search $11 billion dollars in merit scholarships offered by thousands of colleges across the U.S.
With more than 1.3 million student users, Cappex.com is the one trusted source to help students find their ideal college fit.
About MeritAid.com
MeritAid.com (http://www.meritaid.com), is the first-ever comprehensive web site dedicated to helping students and parents discover merit aid scholarship opportunities nationwide. MeritAid.com includes billions of dollars in merit scholarships offered by thousands of colleges across the U.S., matching student profiles with specific college programs.
For further information or to arrange an interview with a member of the Cappex and MeritAid.com senior management team, please call (847) 748-9007 or email lbilow (at) cappex.com or visit http://www.cappex.com.
# # #