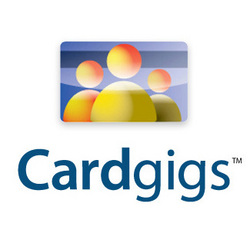 Sunnyvale, CA (PRWEB) November 18, 2009
After one-and-a-half years of planning and development, MS Technology Partners, a California-based web-application company, launched its job board exclusively targeting the payments industry. The job board, fittingly called Cardgigs, was designed and developed by a seasoned team of industry veterans.
Tannon McCaleb, an industry recruiter and co-founder, stated, "Until now, the payments industry has been without a dedicated job board." "The only solutions available were static job listings on web sites lacking online interactivity between job seekers and employers, or on non-specific behemoth job boards, such as Monster and Careerbuilder, where job listings get quickly drowned out by non-industry job postings." "Cardgigs fills that void," said McCaleb.
When asked what differentiates Cardgigs from other sites, McCaleb explained, "As opposed to static listings where jobs are posted with only an email address or phone number as a contact reference, Cardgigs allows job seekers and employers to collaborate directly by having job seekers apply online to job postings". "Cardgigs instantly links the employer directly with the job seeker, their online resume, cover letter and their profile." "So when you apply for a job", McCaleb added, "the employer can instantly view your pertinent information and can respond to you in several different ways". "Our goal was to create a very simple, fast and dynamic process."
Cardgigs is a membership-based site affording employers the choice of various service plans. Job seekers are free to join Cardgigs, build and revise their resumes, conduct job searches and apply directly to listings. Since its recent launch, companies such as North American Bankcard, RBSWorldpay, First National Bank of Omaha, Century Payments, International Payments Corp and several industry-specific search firms have already posted a wealth of job listings and been pleased with the results.
Rick Slifka, President of Exec-Links, a managing partner at Cardgigs and a 27-year executive recruiter with a 16-year track record in the payments industry stated "I'm excited to be part of a team that has delivered such an organized and focused job board for our unique payments industry". Slifka added, "For years my clients recognized how much they could all benefit if there was a central hub to bring them and prospective job seekers together", "and it's already clear that Cardgigs is filling that need." "And, because Cardgigs is focused on the payments industry, it's now possible to list and search jobs with preset parameters indicating particular industry segments such as 'card association', 'ISO/MSP', 'check processor', or 'POS manufacturer', as well as industry-specific positions like 'risk management', 'bankcard sales', and 'underwriting'." "By utilizing industry-specific parameters in Cardgigs, your results will be very precise and relevant".
International Payments Corporation is one of companies using Cardgigs for recruiting nationwide talent. David McMackin, CEO of International Payments expressed his pleasure with Cardgigs stating, "We recently started listing jobs on Cardgigs and I can tell you that our efforts have been fruitful, and we will continue to use it." McMackin added, "Since we are slowly entering an economic recovery, chances are that many other companies will need Cardgigs to rehire talent it had to previously let go - so the timing is perfect."
Additionally, Cardgigs will constantly be offering fresh and updated insight for job seekers to help them in their job-hunting efforts. Current content provides information about proven job interviewing techniques and strategies to find employment in the payments industry. Many will visit Cardgigs and likely notice why it is quickly becoming "The Payments Industry Career Hub."
Cardgigs can be visited at http://www.cardgigs.com.
###