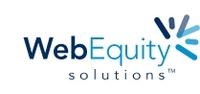 "We are pleased to be recognized by THINKstrategies and the SaaS Showplace for the business value of our on-demand software," said Doug McGregor, WebEquity CEO. "Our solution offers lending institutions of any size a very economical way to leverage softwa
Omaha, NE (PRWEB) November 3, 2009
WebEquity Solutions™ LLC (WebEquity), the proven leader in on-demand lending software, has been named the latest winner of the Best of SaaS Showplace (BoSS) Awards program by THINKstrategies, Inc., the leading strategic consulting company focused on the business implications of the on-demand services market. The BoSS Award is aimed at promoting the measurable business benefits being delivered by today's Software-as-a-Service (SaaS) solutions.
The BoSS Awards program was announced in January 2009 as the latest initiative by THINKstrategies to bring attention to SaaS companies that are producing tangible business benefits for specific user organizations. These benefits include increased sales, lower costs, higher customer satisfaction, faster operations and greater profitability.
WebEquity offers on-demand lending software which helps over 550 financial institutions automate and streamline their lending processes and reduce their operational costs, while making more consistent and profitable credit decisions. A unique benefit WebEquity offers lenders is a single system that works for commercial real estate, construction, commercial industrial, small business, agriculture and consumer loans. The company serves institutions in the U.S., Canada and Australia.
For example, Citizens Bank streamlined its lending processes; eliminated redundant data entry in multiple software programs; minimized staff training by moving to a single system; improved its ability to track and monitor loan requests and identify potential pitfalls in the loan process; and adopted eNotices to expedite the decision and approval process utilizing the WebEquity on-demand software. Citizen's realized a return on investment (ROI) of six months the first year of using WebEquity with an annual cost savings of 4x the annual cost of WebEquity.
It is for these reasons that WebEquity has been named a Best of SaaS Showplace Award winner. A full description of the company's winning BoSS Award submission can be found at http://www.saas-showplace.com/awardSummary.php?key=1039.
"We are pleased to be recognized by THINKstrategies and the SaaS Showplace for the business value of our on-demand software," said Doug McGregor, WebEquity CEO. "Our solution offers lending institutions of any size a very economical way to leverage software technology that enables them to more effectively manage credit quality and loan portfolio risk."
"Solving the severe problems which have plagued the financial services industry for the past year requires a new way of thinking and new set of solutions," stated Jeffrey M. Kaplan, the founder of the SaaS Showplace and Managing Director of THINKstrategies, the strategic consulting firm which conceived and administers the Showplace. "WebEquity's on-demand solutions are specifically designed to respond to today's unprecedented challenges and deliver tangible benefits for the institutions and their customers."
About WebEquity Solutions:
WebEquity™ is the proven leader in on-demand lending software. More than 500 financial institutions and 10,000 lending professionals use WebEquity to automate and streamline their lending process and reduce operational costs, while making more uniform and profitable credit decisions. The company offers financial institutions a distinct advantage with a single solution that works for all loan types, an on-demand model that provides centralized, anywhere access, and the flexibility to configure the system so it fits their lending practices. WebEquity serves institutions in the U.S., Canada and Australia. For more information call 800-264-0787 or visit http://www.webequitysolutions.com.
WebEquity Contact:
Dave McEvoy
VP Marketing
800-264-0787 ext. 230
About THINKstrategies, Inc.:
THINKstrategies, Inc. is the only strategic consulting services company formed specifically to address the unprecedented business challenges facing IT managers, solutions providers and investors today as the technology industry shifts toward a services orientation. THINKstrategies' mission is to help our clients re-THINK their corporate strategies, and refocus their limited resources to achieve their business objectives. THINKstrategies helps enterprise decision-makers with their sourcing strategies, IT solutions providers with their marketing strategies, and VCs with their investment strategies. In addition to the Software-as-a-Service Showplace, THINKstrategies is also the founder of the Managed Services Showplace, a vendor-independent, online directory and information resource center of managed service solutions.
###