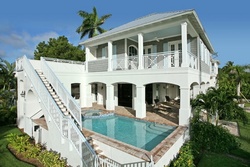 Our unique model has really served us well in 2009 in terms of both owner member growth and adding new properties.
Atlanta, GA (PRWEB) November 17, 2009
As a testament to its ability to capitalize on the down real estate market and continue owner membership growth, Equity Estates announces the addition of properties in Florence, Italy, and Naples, Fla., to its luxury residence fund portfolio. Equity Estates has added five new properties to the portfolio since December 2008 and hopes to add several more properties by the end of first quarter 2010.
"We listened to the demands of our owner members in determining the locations of our next residences and then dedicated ourselves to finding spectacular homes in those destinations," said Adam Capes, co-founder of Equity Estates. "The new Naples residence is an upgrade from our previous property and Florence is by far one of our most stunning properties and in an ideal destination."
Florence, Italy
Equity Estates' first European residence is a jewel in the heart of Florence, Italy. A stunning two-bedroom penthouse with breathtaking views of the Arno River and the famous Ponte Vecchio, the residence is ideally located just steps from the Uffizi, Medici Chapels and Michelangelo's David statue. Nearby the property is an array of fabulous restaurants as well as shopping in the open air markets and jewelry stores along the Ponte Vecchio. The Equity Estates concierge can assist owner members in exploring the multitude of nearby sites and cities including the Chianti region, Sienna and Arrezo. Owner members can begin making reservations immediately for travel beginning April 1, 2010.
Naples, Florida
Equity Estates' new Naples property is a four-bedroom, 4,275-square-foot residence conveniently situated in the heart of Old Naples, where upscale shopping and dining options abound. The home is three blocks off of the renowned Third Street area and seven blocks from the beach. The property boasts a variety of amenities including a private infinity-edge pool overlooking the harbor and large outdoor entertaining area, complete with its own kitchen. The Naples property becomes available for owner members on November 25, 2009.
"Our unique model has really served us well in 2009 in terms of both owner member growth and adding new properties," said Philip Mekelburg, co-founding of Equity Estates. "We look forward to 2010 being another successful year of acquisitions and continued growth."
About Equity Estates
Equity Estates is a luxury residence fund designed to offer spectacular vacations in addition to a real estate investment opportunity. Membership is structured as an equity interest in the real estate owned by the fund and offers use of the fund's residences, in addition to any appreciation when the homes are sold. Strict guidelines, financial transparency, strong management and a commitment to service are hallmarks of this fast-growing company. Founded by managing members wanting to offer all the benefits of second home ownership with none of the hassles, Equity Estates is the smartest way to own and enjoy luxury vacation homes around the world. For more information visit http://www.equityestatesfund.com or call (800) 413-3340. For media inquiries, please contact Alana Morris at (303) 962.9163.
This information is not an offer to sell a security, nor a solicitation of an offer to buy a security. Offers and sales of interests in Equity Estates Fund I, LLC will be made only through their Confidential Private Placement Memorandum to accredited investors.
# # #