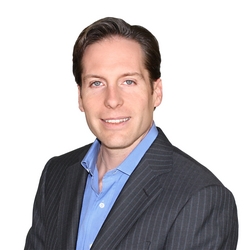 Naples, FL (PRWEB) November 24, 2009
Neighborhood America, an award-winning provider of enterprise social media and mobile marketing solutions, is among a select group of companies chosen to participate in the Industry Advisory Council's (IAC) IT Dashboard Project. The IT Dashboard is a new website (http://it.usaspending.gov/) enabling federal agencies, industry, the general public and other stakeholders to view details of federal information technology investments. The IT Dashboard is currently used by the Administration and Congress to make budget and policy decisions.
Vivek Kundra, the Administration's Chief Information Officer, requested feedback from the technology industry regarding the value and use of the IT Dashboard. An association focused on public-private sector information exchange, IAC is leading the IT Dashboard Project, leveraging knowledge and expertise from some of the world's leading technology companies to assess the effectiveness of government IT programs and to support decisions regarding the investment and management of resources. The Project's findings and recommendations will be delivered directly to Mr. Kundra.
Neighborhood America's CIO and Vice President of Technology, Jim Haughwout, will participate in the roundtable taskforce that will provide a cross-industry response on how to improve the IT Dashboard. Mr. Haughwout and other participants will help evaluate the metrics currently used to measure how well the government is implementing and managing its IT assets, and how the IT Dashboard can best balance innovation and risk.
Haughwout will join representatives from world-class companies including Accenture, IBM, KPMG, HP, Unisys Corporation, Oracle, Sun Microsystems, Cisco Systems and Deloitte Consulting. Learn more about the Project at the American Council for Technology-Industry Advisory Council website.
About Neighborhood America
Neighborhood America is a leading provider of enterprise social media and mobile marketing solutions for businesses and government agencies. Neighborhood America's SaaS offerings and strategic consulting services help customers build brand loyalty and stronger constituent relationships, create channels for direct feedback, and improve financial performance. With more than a decade of experience, Neighborhood America enables federal, state and local agencies, and some of the world's leading brands, to drive value from their customer, employee or partner networks. Awards include the 2009 and 2008 SIIA CODiE Award for "Best Social Networking Solution" and the global Mobile Marketing Award for "Best Use of Marketing, Cross-Media integration." Visit http://www.neighborhoodamerica.com.
# # #