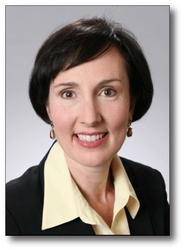 "This is the time of year when you can really have some fun with kids and a variety of foods," says Nancy Piho, the author of the new book, "My Two-Year Old Eats Octopus: Raising Children Who Love to Eat Everything."
Washington, DC (PRWEB) November 23, 2009
Are you afraid your child is going to turn up his or her nose at Grandma's special stuffing recipe this Thanksgiving? Nancy Tringali Piho, author of "My Two-Year-Old Eats Octopus: Raising Children Who Love to Eat Everything" and mom, has several practical pointers for harmonious holiday mealtimes in which everyone enjoys the home-cooked fare.
"This is the time of year when you can really have some fun with kids and a variety of foods," says Piho. "Is everyone looking forward to watching the turkey being carved? Grabbing the drumsticks first? These things are important as they teach children a lot about the role that good food and cooking plays in families and holiday traditions."
As a twenty-year veteran of the food marketing industry, and from her perspective as the parent of two little boys with curious appetites, the author believes the concept of loving a variety of flavorful foods is something that can be taught. And the holiday season is the perfect time to start, using the following tips:

Cook holiday recipes with your kids to open their eyes to the world of food. Even if you aren't a cook yourself, get them involved by having them help you spoon food onto their plates and talk about what it is they are eating.
Don't allow your kids to oversnack or fill up on sugary drinks prior to the feast. Teaching kids to wait until the meal is served will help them enjoy the full range of wonderful, real foods.
Veggies will make a prominent appearance in holiday spreads, so take advantage by talking to your kids about how much you like certain vegetable dishes. Take them with you to the grocery store or farmer's market so they can see the seasonal variety.
Serve your children the full meal, rather than just one or two individual foods. When everyone sits down together, everyone – including the smallest family members – should put at least a little bit of whatever is being served on their plates. The items served together (meat, starch, vegetable) go together, and were chosen for a purpose. Dessert follows dinner.
For more useful tips on cultivating curious eaters, three new short online videos about preparing easy and delicious lunches and dinners, click here, here or here.
About Nancy Tringali Piho and her book:
In 1999, following 15 years in public relations and marketing in the nation's capital, Nancy Tringali Piho started Nancy Tringali Associates, Inc. (NTA), specializing in communications, media relations, marketing and promotions for clients in the food and beverage industries. Prior to starting NTA, Nancy was a vice president in Food Group in the Washington, D.C. office of Porter Novelli, an international public relations firm, where she launched the National Cancer Institute's "5 A Day for Better Health Program".
After spending twenty years in the food marketing and communications industry, Nancy thought she understood how we as consumers decide what to eat. But now that she has two little boys, she is observing first-hand the way that people learn to eat, and learn about foods and choosing what we like to eat. She began to realize that these two things – the foods that are most marketed to our kids and are most available to them, and the concept of a child learning to enjoy a wide variety of flavors – are in conflict. She wrote her book to help parents who want their young children to be healthy and adventurous eaters.
My Two-Year-Old Eats Octopus: Raising Children Who Love to Eat Everything By Nancy Tringali Piho Oct. 2009; BULL Publishing; ISBN 978-1-933503-17-2; $16.95/Paperbound
###