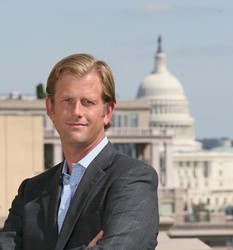 The Holy Grail in today's online marketing environment is how to engage and build ongoing relationships with consumers whose preferences and behaviors are continually moving and shifting
Washington, D.C. (Vocus) November 23, 2009
Q-Industries, the D.C.-based digital agency that helps its clients navigate the increasingly complex intersection of marketing and technology, has hired Greg Nelson as Director of Customer Engagement. Nelson brings an exceptional understanding of consumer behavior and interactive systems to Q's executive team, and will lead Q's Customer Engagement practice.
Nelson has more than 17 years of integrated marketing experience ranging from start-ups to Fortune 500 companies, including Nextel, Revolution Health, US Airways and MCI, where he planned marketing campaigns spanning online, print, broadcast and direct mediums. At Q, he will guide interactive strategies that focus on the whole of the consumer experience, devising solutions for clients that tie together smart, targeted digital marketing with back-end CRM and data systems that make managing the lifecycle of customer relationships possible.
"The Holy Grail in today's online marketing environment is how to engage and build ongoing relationships with consumers whose preferences and behaviors are continually moving and shifting," said Brad Heidemann, Executive Vice President at Q. "We're thrilled in welcoming Greg to Q. He possesses extraordinary knowledge of the dynamics of customer acquisition and loyalty, and how to build programs to communicate, interact with and incentivize consumers."
Prior to joining Q, Nelson founded GSN Consulting, advising companies on CRM strategies and building loyalty programs, cross-channel partnership marketing and new-business initiatives. His previous executive posts include: Vice President of Marketing for Revolution Health Group, where he served as executive team lead for the creation and launch of RevolutionHealth.com; Senior Director of Partnerships for Nextel Communications, managing Nextel's $800 million NASCAR marketing relationship; Director of Travel Industry Brands for MCI; Director of Advertising and Public Relations for Touchstone Energy; Manager of CRM Marketing at US Airways; and Manager of Partner Marketing for Carlson Hospitality.
"The decision to join Q was simple. Their holistic approach to digital marketing presented an ideal fit," Nelson commented. "Clients are looking for a partner they can trust to pull together the creative, marketing and technical pieces needed for a truly integrated interactive presence. Q's already figured out the hard part of how to build smart, analytical Web systems that drive Customer Relationship Management."
About Q:
Q-Industries is a digital marketing agency that designs, builds and enhances brands online. From launching start-ups employing Web 2.0 technologies to advancing the capabilities of Fortune 500 websites, Q helps commercial, government and association/nonprofit organizations navigate the increasingly complex intersection of marketing and technology. Celebrating its 10th anniversary in 2009, Q continues to distinguish itself with a full-service model that combines award-winning creative design, dynamic sales and marketing initiatives, and a specialization in flexible, robust and secure technical solutions. Visit http://www.q-industries.com for more information.
Media Contact:
Joel Greenberg
DCPR
202-363-1065 | 202-669-3639 cell
# # #