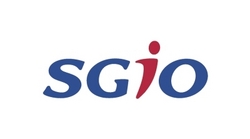 (PRWEB) December 24, 2009
Western Australian parents are being urged to take some simple precautions to protect their children from harm following the release of a new survey on parental awareness of safety risks to kids in the home.
According to the Safer Homes survey, conducted jointly by home insurance provider SGIO and Kidsafe WA, around one in four parents could take better steps to reduce safety risks such as choking, scalding and burning.
Kidsafe WA CEO Sue Wicks said that it was heartening to find that most parents had identified and taken action to reduce key risks to their children, but it was clear that more could be done.
"Despite the many demands facing mums and dads the vast majority do a great job keeping their kids safe, but there are some simple things we can all do to further reduce risks," Ms Wicks said.
"Constant supervision of our kids is the ideal but in reality is often interrupted by everyday tasks, so there are some effective safety measures we can take that won't cost too much time or money."
"Putting safety latches on doors and cupboards, using harnesses to reduce the risk of falls and installing kitchen stove guards to lessen the risk of scalding or burns can all make a big difference."
The Safer Homes survey of WA parents found that:

one in three don't have latches on cupboards and doors to prevent choking and poisoning.
one in four don't use harnesses in high chairs or pushchairs to reduce the risk of falls;
three quarters don't use a kitchen stove guard to reduce the risk of burns or scalding;
one in four admit to sometimes leaving their young children alone in the bath; and
one in four leave their children unsupervised for more than 15 minutes at a time.
SGIO Home Insurance spokesperson Rob Cory said that the most common place for young children to be injured was in their own home.
"SGIO and Kidsafe WA work together to make cars and homes safer for children and hopefully this survey will help raise awareness of the key risks facing our kids in the family home," Mr. Cory said.
Kidsafe WA and SGIO top safety tips for WA parents:
1. ensure pools and spas are fully fenced with well-maintained, self-closing gates;
2. always monitor the delivery of hot water from your bathroom taps;
3. install barriers such as gates on stairs and fireguards to keep kids away from hazards;
4. fit child resistant latches to cupboards where dangers like medicines are stored;
5. install smoke alarms, test them regularly and change the battery once a year; and
6. ensure play areas are fenced off from the street and driveway.
For more information visit http://www.kidsafewa.com.au or http://www.sgio.com.au/keeping-safe-secure
About SGIO
SGIO is a provider of Travel Insurance, Home Insurance, Motorcycle Insurance, Car Insurance and more in Western Australia.
Insurance Australia Limited ABN 11 000 016 722 trading as SGIO
For many insurance products a Product Disclosure Statement is available from SGIO which you should consider before making decisions about those products.
Insurance issued by Insurance Australia Limited trading as SGIO 46 Colin St, West Perth, Western Australia 6005 . sgio.com.au
###