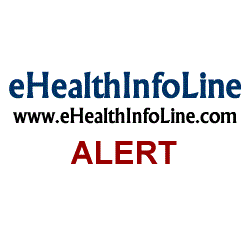 It's important for consumers to make educated choices about their health
(PRWEB) August 25, 2009
Wenatchee, WA Recent FDA injunctions against two drug companies for manufacturing and distributing unapproved drugs has prompted staff at eHealthinfoline to increase monitoring of FDA regulations. Staff at eHealthinfoline today report on FDA's investigation of controversial fat-melting injections known as lipodissolve and have expanded their Healthcare Education Campaign to monitor and report on future developments.
eHealthinfoline.com, free health and fitness information directory, has become a primary online resource for consumers looking for the latest medical news. "It's important for consumers to make educated choices about their health," says Bill Francis, senior editor at eHealthinfoline.com. "We want to arm them with the most up-to-date information through our website."
On April 10, 2009, FDA obtained permanent injunctions barring two companies, Unigen Pharmaceuticals and Advent, from manufacturing and distributing unapproved, adulterated or misbranded drugs citing that they have not undergone FDA's drug approval process, so their safety and effectiveness has not been established. "It is critical that only drugs that are safe, effective and manufactured in accordance with good manufacturing practices be allowed into the U.S. marketplace," said Janet Woodcock, MD, director of the FDA's Center for Drug Evaluation and Research (1).
"FDA is clearly taking an increasing role in regulating the manufacture of unapproved drugs," says Francis. "Case in point, staff at eHealth have found that officials at the FDA are investigating the unapproved injectable cosmetic treatment, lipodissolve."
Lipodissolve, also known as Lipostabil®, lipotherapy or injection lipolysis, is a non-surgical body sculpting treatment aimed at breaking down small volumes of fat through a series of phosphatidylcholine-based injections. Advertisements for the procedure claim the medications can dissolve unwanted fat in areas such as love handles, abdomen, thighs, arms and buttocks.
To advocates of lipodissolve, the procedure represents a safe and effective tool for dissolving fat without surgery, pain or downtime. Patients typically receive multiple sessions of injections with the drug, spaced two to four weeks apart, for a period of 3 to 4 months. While the treatment promises to "melt inches off," critics say there have never been any rigorous studies to show that lipodissolve is safe or effective, arguing that neither the drug combination nor the method of treatment is standardized.
The controversy behind lipodissolve has caught the eye of regulators and FDA has stated, "We are aware of the practice of using Lipo-dissolve and are investigating and evaluating it. It is NOT FDA approved…Consumers need to know that this is a buyer-beware situation.(2)."
Lipodissolve has long been criticized as unproven by prominent medical societies and organizations and, accordingly, they have refused to endorse the therapy until more data becomes available. Concerned by the lack of clinical research to affirm effectiveness and establish safety, the Physician's Coalition for Injectable Safety has warned that lipodissolve should not be considered an acceptable medical or cosmetic treatment for localized fat reduction. The American Society for Aesthetic Plastic Surgery (ASAPS) and the American Society of Plastic Surgeons (ASPS) have warned patients and physicians to avoid the treatments, citing they are scientifically unproven and the ingredients are poorly defined, leading to complications that can include infections, inflamed tissue and tissue death. Other societies like the American Society for Dermatologic Surgery (ASDS) have issued similar warnings about unapproved nature and the lack of clinical research behind lipodissolve.
The fat-busting treatment has proven controversial overseas as well - regulators in Brazil and Canada have outlawed the cosmetic use of products containing phosphatidylcholine and regulators in the United Kingdom have criminally prosecuted physicians who illegally sell, advertise or administer the unlicensed drug, Lipostabil®, for cosmetic purposes.
Reports of complications and growing numbers of patient complaints have added fuel to the controversy behind unapproved lipodissolve. Realself.com, an online consumer resource for unbiased cosmetic treatment reviews, shows that nearly 70% of respondents had critical reviews of lipodissolve, most of which cited adverse reactions to the treatment (3).
FDA is looking into whether there are concerns over how the lipodissolve is affecting patients (4). "Consumers need to know that this is a buyer-beware situation," said FDA. "These are unapproved drugs for unapproved uses and we cannot guarantee consumers' safety (5)."
eHealthinfoline.com will continue to monitor FDA's investigation of lipodissolve and regulations taken against other unapproved drugs.
1 - "FDA Obtains Permanent Injunction Barring Two Companies from Manufacturing and Distributing Unapproved Drugs," FDA Press Release, April 10, 2009.
2 - "FDA's statement to Healthline 3 regarding lipo-dissolve," KVBC News, September 20, 2007
3 - http://www.realself.com/lipodissolve/reviews May 11, 2009.
4 - "Fat-dissolving procedure targeted for regulation," Omaha World Herald, January 23, 2008.
5 - "FDA's statement to Healthline 3 regarding lipo-dissolve," KVBC News, September 20, 2007.
About eHealthinfoline.com:
eHealthinfoline.com is a free health care information directory and medical news tracker. Ordinary people use eHealthinfoline.com to research common health conditions and find answers to commonly asked medical questions. The company is based in Wenatchee, Washington.
Contact:
Linda Francis
Wenatchee, WA
(800) 731-5756
# # #