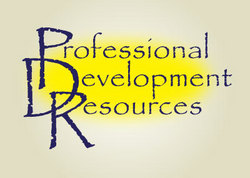 We have never been here before
Jacksonville, FL (Vocus) July 1, 2009
Professional Development Resources, AgingContinuingEducationOnline has announced the expansion of its continuing education curriculum offering specialized training to health and mental health professionals who work with aging individuals, their families, and their caregivers. Topics include the psychological and physiological processes that occur with aging, components of end-of-life care, Alzheimer's and related memory disorders, skilled care for nursing home residents, dynamics of death and dying, cultural sensitivity in providing palliative care, and a course outlining the "Butterflies are Free" program that was developed at Life Care Center in Sarasota, Florida.
According to the National Institute on Aging (NIA), we are aging – not just as individuals or communities but also as a world. In 2006, almost 500 million people worldwide were 65 and older. By 2030, that total is projected to increase to 1 billion – one in every eight of the earth's inhabitants. Significantly, the most rapid increases in the 65-and-older population are occurring in developing countries, which will see a jump of 140 percent by 2030. For the first time in history, people age 65 and over will outnumber children under age 5. Life expectancy is increasing. Most countries, including developing countries, show a steady increase in longevity over time, which raises the question of how much further life expectancy will increase. The number of oldest old is rising. People age 85 and over are now the fastest growing portion of many national populations.
"We have never been here before," says Leo Christie, PhD, CEO of Professional Development Resources. "The number of aging individuals is growing exponentially, and the challenges to individuals, families, and caregivers are unprecedented. The task we face as health and mental health professionals is to prepare ourselves to understand the dynamics of end-of-life issues so that we can assist those who are dealing with them every day. Not only aging people themselves, but their families and professional caregivers are going to need all the help we can offer them."
One of the most difficult situations families can face is having a member with Alzheimer's disease (AD). AD is the most common cause of dementia among older people. Dementia is the loss of cognitive functioning – thinking, remembering, and reasoning – to such an extent that it interferes with a person's daily life and activities. According to recent estimates, as many as 2.4 to 4.5 million Americans are living with AD. It is a progressive disorder, and may be manifested in mild, moderate, or severe symptoms. Caring for a person with AD can have high physical, emotional, and financial costs. The demands of day-to-day care, changing family roles, and difficult decisions about placement in a care facility can be hard to handle.
Professional Development Resources performs an ongoing needs assessment process by inviting course participants to identify topics they would like to see. Mental health professionals are becoming aware of the need for training in the areas of end-of-life and AD care in order to improve their clinical proficiencies. A social worker wrote, "I am seeing more and more adults who have aging parents, and they are struggling with the role reversal involved in taking care of those who once took care of them. Very few people are prepared to deal with end-of-life issues. I know that I need more training in order to be helpful to them." A psychologist stated, "Alzheimer's has to be one of the hardest challenges families will ever face. I have been able to use some of what I have learned to help them make the tough decisions."
The courses – many of which are available instantly online and can be completed any time and anywhere – include:
End of Life Care: Attitudes, Choices and Diversity, (2004) 41 pages, Alzheimer's Disease & Related Disorders (ADRD), (2006) 54 pages, The Nursing Home Resident: A Holistic Approach, (2007) 13 pages,
Aging: The Unraveling Self, (2004) 36 pages, and
Death and Dying: The "Butterflies are Free" Program, (2006) 22 pages.
About Professional Development Resources, Inc.
Professional Development Resources is a Florida nonprofit educational corporation founded in 1992 by licensed marriage and family therapist Leo Christie, PhD. The company, which is accredited by the American Psychological Association (APA), the Association of Social Work Boards (ASWB), the National Board for Certified Counselors (NBCC), the American Speech-Language-Hearing Association (ASHA), the American Occupational Therapy Association (AOTA) – as well as many other national and state boards – has focused its efforts on making continuing education courses more efficient and widely accessible to health professionals by offering online home study coursework. Its current expanded curriculum includes a wide variety of clinical topics intended to equip health professionals to offer state-of-the art services to their clients.
Contact:
Leo Christie, PhD, CEO
Professional Development Resources, Inc.
904-645-3456
http://www.pdresources.org/promo/prweb9
###