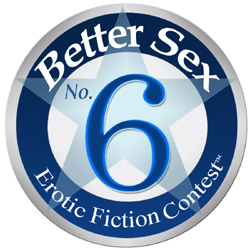 I had no idea how much people love to write and read erotic stories
Hillsborough, NC (Vocus) September 15, 2009
The Sinclair Institute announced its 6th annual Erotic Fiction Contest today taking place on its web site BetterSex.com. This year's contest adds over $4,000 in cash and prizes to the $15,000 the company awarded in similar contests moving the company's total to close to $20,000 in prize money to amateur erotic writers in 6 contests over five years. "I had no idea how much people love to write and read erotic stories," explained Martin Smith a Director at the company and the competition's creator, "We are writers who know how hard it is to get paid for writing," Mr. Smith shared. This explains the company's generous stance on copyright. "Copyright is always owned by submitting writers, they grant us permission to publish their story once and we pay for every use thereafter," explained Director Smith.
Better Sex Press creates books and audio CD's from winning stories in each contest. "Profits from our erotic book and audio CDs are paid back to writers," Mr. Smith said. Over 1,000 copies of the Better Sex Erotic Stories first edition sold from the company's web site and through wholesale partners. "Our goal is create a book after each contest," explained Director Smith. The book from the fifth contest should be out in time for this holiday season. "Being published is as important to many of our contest's writers as winning the money," Mr. Smith said.
The quality and variety of erotic stories stunned the company. "We were surprised to receive over 300 stories from writers around the world in our first contest," said Mr. Smith. The Sixth Better Sex Amateur Erotic Fiction Contest uses a similar format. Each story is read in the order received to award 39 publication slots on BetterSex.com. Once publication slots are final, 3 stories are published every Monday morning in a winner take all community vote. Winners from each week become "Weekly Winners". Weekly Winners earn $100, will be published in the next book and are eligible for this year's Grand Prize of $2,000.
"The recession trimmed our awards a bit, but we are committed to creating substantial awards for talented erotic fiction writers," explained Mr. Smith. Several writers have won multiple awards. The company allows writers to enter as many stories as they choose. "Awards are made to stories not authors, so a writer may win multiple awards," explained Mr. Smith. What about ballot stuffing and fraud? "We developed a special algorithm to insure fairness," Mr. Smith explained. "Most of our writers have blogs and participate in social networks so they use the Internet to help get the vote out for their stories," Large social networks don't guarantee victory. "This application of crowd wisdom in picking the best stories really helps insure quality and variety," Director Smith said. Each year Mr. Smith offers his editing feedback to help a struggling writer. "I like to find a writer who is almost there and provide notes for edits that would help them move into the winning group," said ScentTrail blog writer Smith.
Submissions are judged on a "rolling admissions" basis where great stories are awarded publication slots as read. Mr. Smith encourages writers to send in their story or stories as soon as possible. "Some years we fill up fast with great work," Mr. Smith said. Submission deadline for the contest is midnight Sunday October 4th. Full details may be found on BetterSex.com.
# # #