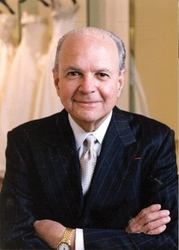 100 Years and Counting: Retailing Through Good Times and Bad
Cincinnati, Ohio (Vocus) August 5, 2009
Burt Tansky, president and CEO of The Neiman Marcus Group, will deliver the opening keynote at the 2009 International Retail Design Conference (IRDC), September 23-25 in Dallas.
In "100 Years and Counting: Retailing Through Good Times and Bad," Tansky will discuss the points of differentiation that have made Neiman Marcus a retail legend for over a century. Conference chair Kristin Godsey, who's also executive editor and associate publisher of industry magazine VMSD (Visual Merchandising and Store Design), said Tansky's message is particularly relevant this year—for two reasons.
"Neiman Marcus has weathered more ups and downs—economic and otherwise—than most of us can even imagine," she said. "It's a well defined brand with valuable insight for any retailer trying to survive the current downturn and come out stronger on the other side."
Reason two? The conference is in downtown Dallas, home to the Neiman Marcus flagship store, which debuted in 1907, and headquarters for parent company The Neiman Marcus Group.
Other speakers in the 2009 IRDC lineup include Jason Floyd, director of store development for Dallas-based GameStop; Sharon Lessard, vp of store design at SuperValu; Mihee Yi, director of global visual merchandising for Japanese clothing powerhouse Uniqlo; and leaders of more than a half-dozen architecture and design firms specializing in retail.
The conference will be held at The Adolphus in downtown Dallas, September 23-25. Attendee registration is underway at irdconline.com.
About IRDC
The International Retail Design Conference (IRDC) is the premier educational and networking event for the store design and visual merchandising community. Presented by VMSD magazine, IRDC combines inspirational sessions, expert Q&A, roundtable discussions, case studies and networking events into three productive days, drawing as many as 400 attendees from the U.S. and abroad.
About VMSD
VMSD (Visual Merchandising and Store Design) is the leading magazine for retail designers and store display professionals. Originally named Display World, the publication has been serving the retail industry for 140 years. Every month, VMSD showcases the latest store designs and visual displays, presents merchandising strategies and new products, and reports on industry news and events.
Media Contacts:
Kristy Lohre, event manager
ST Media Group International
513 263 9350
http://www.irdconline.com/
Sandi Luppert, marketing manager
ST Media Group International
513 263 9338
http://www.irdconline.com/
# # #