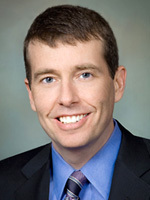 Arlington, VA (Vocus) February 24, 2009
The Association for Enterprise Information (AFEI) will host a Change Management Conference April 30 – May 1 in Washington, D.C. Mr. David Plouffe, Campaign Manager, Obama for America, will provide the luncheon keynote address.
Mr. Pluoffe will share the inside story about the campaign that resulted in Barack Obama's election as President. He will also share innovative insights on harnessing the power of social networking to connect a dispersed group of people and engage them to perform outstanding feats, and how consistent leadership sets a tone that can inspire creativity and passion to achieve surprising results.
The focus of the conference is on public sector organizational transformation, with an emphasis on the role of leadership, effective strategies for managing both technical and organizational change, and how to execute strategy most effectively. The conference will provide insights on how to establish and successfully manage organizational change programs.
Other confirmed conference speakers include Dave Wennergren, Deputy CIO, DoD; Michael A. Kirby, Public Sector Business Transformation, BearingPoint; and Linda Sanford, Senior Vice President, Enterprise-On-Demand Transformation and Information Technology, IBM.
About AFEI:
AFEI is an industry association dedicated to the advancement of the sharing, integration, management and protection of information across extended enterprises (people, process and technology), with a focus on national security and defense issues. AFEI (http://www.afei.org) is an affiliate subsidiary of the National Defense Industrial Association (NDIA) (http://www.ndia.org), America's leading defense industry association promoting national security.
# # #