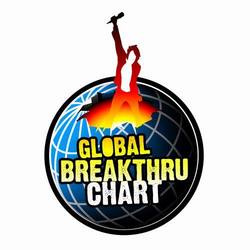 By a twist of fate, I met Tony Cowell at a charity event just as we started planning the new chart show
London, UK (PRWEB) February 27, 2009
ABC Radio Networks' Fame Games announced today the online launch of "The Cowell Factor" with Tony Cowell, best-selling author, journalist and big brother to American Idol judge, Simon Cowell, on a brand new two-hour weekend music countdown show, "The Global Breakthru Chart."
Fame Games is the only daily network radio show with a free website dedicated to discovering hit songs. Unsigned artists and bands wanting to be played on radio can submit as many songs as they like and the public vote and review to help their favorite artist or band secure a place on the radio show. A team of six Fame Games presenters discusses the songs in the three rounds of on-air judging. On-line voting and reviewing intensifies as listeners tuning in to the terrestrial broadcast now become directly involved as well. The total number of votes and reviews received is tabulated each week on Friday's Fame Games Final and a "Track of the Week" winner is revealed.
After surpassing their 200th episode last fall, the Fame Games producers saw a need to put all the top-scoring tracks together into a countdown show where the public could help the best artists achieve greater recognition. They also began thinking about extra special features for the show, to air in between the chart entries.
"By a twist of fate, I met Tony Cowell at a charity event just as we started planning the new chart show," said Fame Games presenter 'dj crier' (a.k.a. Indie artist Laura Krier). "It's the 'people's chart' and he got that immediately. But the sparks really started to fly after he returned home, sat down at the computer and listened to the Fame Games top songs. He got back to me the very next day and said he was absolutely ready to get behind the Fame Games artists in a big way."
The brand new 'Global Breakthru Chart' featuring 'The Cowell Factor' is now airing every Sunday at http://www.famegamesradio.com and plays a selection of the 20 best new songs discovered online. The public vote decides which new artists actually make it into the weekend chart show and go all the way to number one.
"The show is pretty radical for radio, but consider the most popular TV talent show in the world and then look at what's selling," said Fame Games producer Paul Sedkowski. "Granted, what we do is very different, but we want to achieve the same thing. We want to bring world-class opportunities to the local level. Local radio has a real chance to get their listeners involved and help their best local acts make it internationally."
'The Cowell Factor' is an exclusive feature to the chart show where Tony reports on all the latest Idol and talent show news, reviews Fame Games artists he's most impressed with, and answers listener questions and comments posted to his blog or sent to him by email.
"The secret to successfully breaking new music is simple - expose the public to new talent and then, listen to them when they tell you who they like best," Tony Cowell commented. "But I honestly believe that what Fame Games is doing on radio right now is actually far more important in a way than what is currently happening on some TV talents shows around the globe. On radio it really is the music that counts, and this is what truly makes Fame Games a music revolution."
About Fame Games
Fame Games is produced by Meer Music Internationl SL (MMI) and has been on air since April 2004, streaming online since May 2006, and with ABC Radio Networks since June 2008. The all new Global Breakthru Chart Show is an equal access music chart where anyone can freely contribute. Listen, submit music, vote and review at http://www.famegamesradio.com or http://www.meermusic.com.
About Tony Cowell
Best selling author and journalist, Tony Cowell, has co-authored his brother Simon's biography, I Don't Mean To Be Rude But… as well as writing The Simon Cowell Book Of Nasty Comments and Is It Just Me Or Is Everybody Famous? His journalistic experience comes through on television and radio as a regular contributor to CBS radio, Clear Channel, Sky News, BBC Radio 4, BBC Radio 5 Live, American Idol, X Factor and various other programs. http://www.cowellmedia.com
About ABC Radio Networks
ABC Radio Networks has 4,400 affiliate radio stations reaching more than 105 million listeners in the 12+ demographic each week. http://www.abcradionetworks.com
###