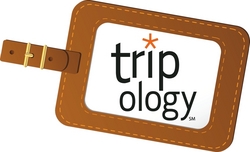 Elizabeth's knowledge and experience are invaluable resources for Tripology and we are very pleased to bring her onto our Board
New York, NY (PRWEB) February 26, 2009
February 26, 2009 -- Tripology, the leading online travel referral service, today announced the appointment of Elizabeth Osder to its Board of Advisors. Osder will assist the company with planning in the areas of social media and internet business strategy.
"Elizabeth's knowledge and experience are invaluable resources for Tripology and we are very pleased to bring her onto our Board," said John T. Peters, CTIE, President and CEO of Tripology. "Her success as a pioneer in internet strategy, online marketing, and social media will help our company maximize reach, guide content and tone, and enhance user experience in the ever-changing online landscape."
With nearly 20 years background directing media, marketers and publishing brands in the interactive space, Osder is currently Principal of the Osder Group, a consultancy specializing in social media, new product development, and internet business strategy for media companies. Previously, Osder served as Senior Vice President of Audience for Buzznet.com, where she was responsible for establishing roadmaps and staffing for all products, marketing, design production, and programming teams. Her leadership provided a solid operating foundation and enabled Buzznet to grow rapidly into the one of the largest consumer entertainment brands online.
Prior to Buzznet, Osder was Sr. Director of Product at Yahoo!, responsible for local, search, and social media products for Yahoo!'s global news and information sites. During her tenure, Yahoo! News became the Internet's number-one news destination, serving 40 million-plus unique users a month. Osder also launched social media initiatives such as "You Witness News." Her work at Yahoo! Media Group was preceded by her role as Director of Product Development for Yahoo! Search Marketing (YSM), where she helped develop Content Match, Yahoo!'s Publisher Network and many of YSM's publisher services.
Since the early 1990s, Osder held several posts as editor, producer, senior manager and consultant for publications, broadcasters and online services including NPR, the Washington Post, Time Warner and Applied Semantics/Google, and New York Times Digital and other highly acclaimed media outlets.
"I look forward to helping Tripology advance in the digital world and further engage consumers," said Osder. "My unique experience on the leading edge of social media innovations and direct experience with social activation will help bring a definitive edge to the online referral service and help Tripology achieve the goal of being #1 in its space."
For additional information about Tripology, visit Tripology.com. Travel Specialists can access the company's dedicated agent website at Tripology.com/agent for information on how to become a registered Tripologist.
About Tripology:
Tripology is an interactive travel referral service focused on connecting travelers with qualified and customer-rated travel specialists. Available at no cost to consumers, Tripology utilizes proprietary technology to match traveler requests with travel professionals. The company has received and processed more than 65,000 consumer trip requests since Tripology.com launched in June 2007. Based in New York, NY, Tripology offers travelers the best of both worlds, combining a content-rich online experience with access to knowledgeable travel specialists in their desired destination or type of travel for the personal attention and service they seek. Tripology is a privately held corporation based in New York, NY. Its principal investor is Ascend Venture Group. For more information, visit Tripology.com.
MEDIA CONTACTS:
Marlene Oliver, NJC Communications
(305) 491-0512, moliver @ njccorp.com
Mayra Etayo, NJC Communications
(305) 505-7089, metayo @ njccorp.com
###