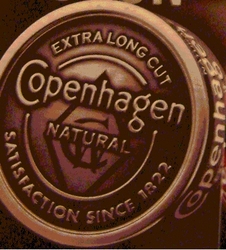 "It can be really tough out here (Bagdad); the stress can drive a man mad. The few comforts we receive mean more to us than anyone at home can imagine."
Miami, Florida (PRWEB) June 19, 2010
Online Tobacco Distributors Association: Everyone knows the dangers of tobacco; no one doubts the surgeon general's warning. However, for many of the men and women who are courageously fighting for the freedom of their homeland, this risk is something well worth taking in exchange for a little relaxation while dealing with horrors ordinary citizens can only imagine when watching the evening news.
The problem? New legislation will ban the postal office from delivering smokeless tobacco, leaving many soldiers unable to get fresh, high quality products through the mail.
Under the Prevent All Cigarette Trafficking Act, which Congress passed and President Obama signed earlier this year, the mailing of almost all tobacco products will be banned. Tobacco companies can ship products to each other "for business purposes," or to state or federal agencies "for regulatory purposes."
"Nonmailable cigarettes and smokeless tobacco deposited in the mail are subject to seizure and forfeiture," the rules state. "Senders of nonmailable cigarettes or smokeless tobacco are subject to criminal fines, imprisonment and civil penalties."
"It can be really tough out here (Bagdad); the stress can drive a man mad. The few comforts we receive mean more to us than anyone at home can imagine." Commented private John K. who just got back from Iraq. "I used to buy all my chewin' tobacco at BnBTobacco.com but they have told me that by the time I get back I won't be able to buy it anymore. It enrages me that while I fight for my country, congressmen in Washington are limiting what I can buy, and for what I ask?"
And John is not alone. Over 400,000 US military personnel use some form of tobacco products. A large percentage of whom would be unable to make their purchases if not for companies that ship to APO and FPO addresses.
Additionally, many people who are unable to obtain tobacco at brick and mortar stores will also be left unable to buy their favorite brands. People who suffer from restricted movement or live in remote areas enjoyed getting their tobacco online and having it shipped right to their doorstep. This will be a convenience they can no longer count on.
"The Postal Service is taking this seriously and trying to do what the law says," said Eric Lindblom, director of policy research at the Campaign for Tobacco Free Kids. The regulation is intended to ensure tobacco tax and age verification compliance, but it has far reaching implications not originally foreseen. The complaints of honest hard working Americans and of the business owners represented by the Online Tobacco Distributors Association have so far gone unheard.
# # #