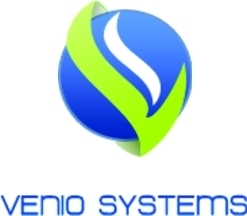 Venio FPR™ is the only ECA product that offers both a web interface and a desktop interface for our clients.
Fairfax, VA (PRWEB) January 27, 2010
Venio Systems, the e-discovery innovator behind Venio FPR™, the Early Case Assessment (ECA) and FirstPass Review Platform, today announced the release of a Web-based user interface that will enable clients unlimited and secure access to Venio FPR™ via the internet.
The new Venio FPR™ Web 2.0 interface empowers clients to expand ECA into a more collaborative effort between counsel and service providers by ensuring that all members working on a project will have instant access to entire data sets anywhere, anytime.
"Our new Web 2.0 interface completes our vision for Venio FPR™ as the next generation ECA platform for law firms, corporate legal departments and eDiscovery service providers," stated Chris Jurkiewicz, Co-Founder of Venio Systems. "Because Venio FPR™ is the only ECA product that offers both a web interface and a desktop interface for our clients, we are confident that it will prove to be the most powerful, flexible and cost-effective ECA tool on the market and will enable users to dramatically enhance their ECA process."
The new web-release includes the following components in addition to the host of features of Venio FPR™:

Interactive Dashboard
Multiple View Options of Data Sets
Over 10 Search Filters to Further Narrow Search Results
Venio FPR™ is an intuitive-based first-pass review and early-case assessment software solution that gives users immediate control and visual understanding of their entire data set. With a host of features, including extensive analytics, defensible search capabilities, foreign language recognition and customizable tagging, data is quickly and easily reduced for responsive review and production. Venio FPR™ has the unprecedented capability to export to all industry standard litigation support applications while providing extensive reporting options. Legal, corporate and government entities can now save time and money by developing a better case strategy and informed viewpoint into a lifecycle of a case by simply getting an accurate, easy-to-understand view of relevant data. Common Features of both Venio FPR™ products include:

Visual Analytics
Unicode Compliant
Unsurpassed Processing Performance
Simple Billing
Simple and Complex Searching
Full Native Export to any Linear Review Platform without Reprocessing
35+ Reports on Project or Custodian Level
About Venio Systems:
Venio Systems, based in Fairfax, Virginia, is a team of innovators and developers with 20 years of combined experience in providing eDiscovery solutions. Venio Systems addressed the industry's lack of a true first-pass review and early case assessment application by creating Venio FPR™ to provide law firms, corporations and government entities the ability to gain a comprehensive picture of their data set at the front-end; thereby, saving precious time and money on the back-end. Venio Systems remains on the forefront of innovation to provide solutions anyone can use.
Venio Systems will be at Legal Tech 2010 in New York, February 1-3 at Booth 1504 with one of our service partners, Cricket Legal Technologies. For more information and to schedule a private demo, please contact Chris Jurkiewicz. For more information on Venio Systems and Venio FPR™, please visit http://www.veniosystems.com.
Contact
Chris Jurkiewicz
Venio Systems
1.888.666.4476
# # #