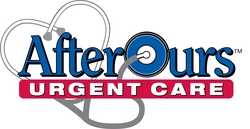 Denver, CO (Vocus) January 1, 2010
AfterOurs Urgent Care will partner with daytime primary care practice, Front Range Primary Care in hosting an H1N1 vaccination clinic free of charge next Thursday, January 7th. The clinic will be held at 2761 West 120th Avenue in Westminster, CO. Both H1N1 shots and mist will be available to any patron, regardless of age.
"AfterOurs Urgent Care is proud to partner with Front Range Primary Care in a free H1N1 vaccine clinic in our shared Westminster facility. This clinic is an example of AfterOurs' and Front Range Primary Care's shared commitment and compassion for the Westminster community. Pregnant women, healthcare workers, and children are still among the highest risk, but we are now able to vaccinate all individuals who want to receive immunization against the H1N1 Novel Flu." said Alan Ashinhurst, Manager of Clinical Operations for AfterOurs Urgent Care.
AfterOurs operates clinics in Westminster, Thornton, Highlands Ranch, and Downtown Denver, as well as Omaha, Nebraska. Front Range Primary Care offers a day-time practice from 8AM-5PM and AfterOurs Urgent Care operates an urgent care clinic from 5PM-9PM.
About AfterOurs Urgent Care
AfterOurs Urgent Care intends to be for patients and physicians, the most trusted urgent care service in the communities we serve. Our mission is to provide peerless quality and service in extended hour, acute care through our innovative partnerships with primary care physicians. Formed in 2005, AfterOurs operates clinics in Denver, Westminster, Highlands Ranch, and Thornton, Colorado, as well clinics in West Omaha, Nebraska. Additional AfterOurs clinics will be opening in New Jersey, Texas, and Iowa soon. Visit http://www.AfterOursDoc.com for more information.
###