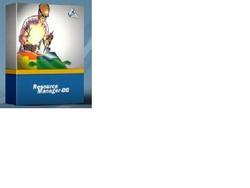 Mr. Soo reports, "There are thousands of manufacturers just like us who need simple, affordable, solutions to become more cost efficient and competitive. The scheduling software from User Solutions can help these companies to become a lower cost, efficie
South Lyon, MI (PRWEB) January 4, 2010
After a record year for successful customer installations, -- User Solutions, Inc., has announced the opening of multiple international sales and support offices to better serve customers looking to improve their manufacturing and operational competitiveness.
Their flagship product, Resource Manager-DB, features a unique design that quickly and easily adapts to existing operations; Resource Manager-DB delivers the benefits of Manufacturing Planning, Scheduling, and Tracking Software without the pain. Resource Manager-DB is the first tool that can be utilized by small companies with no formal systems in place, as well as by larger companies with installed ERP Systems. Resource Manager-DB enables most any operation to immediately improve their planning, scheduling, and tracking capabilities to become more efficient and more competitive.
Manufacturing Customer becomes Sales and Support Office
In Asia, Homberto – a manufacturer of picture frames installed Resource Manager-DB early in 2009 and has evolved into a sales and support office for the Asian Market. According to Albert Soo, Director of Homberto, "We are committed to operational excellence and are continuously looking to maximize performance at every step of the production process. Efficient production scheduling, including capacity requirements planning is critical for our goals." Albert continues, "With the flexibility and ease-of-use of Resource Manager scheduling software, we can finally gain better control of our processes and improve our customer service".
Albert's team has translated Resource Manager-DB into Chinese and is supporting the Asian market with sales and support in the native languages.
Mr. Soo reports, "There are thousands of manufacturers just like us who need simple, affordable, solutions to become more cost efficient and competitive. The scheduling software from User Solutions can help these companies to become a lower cost, efficiently run manufacturer. As we respond to market demand, and reconfigure our plants to be more efficient, we are glad to have a software system and company who can adapt along with us. The flexibility of the system to meet our unique needs is excellent."
The complete list of International Support Offices include:
Asia: Albert Soo, Homberto Kwun Tong, Hong Kong as@usersolutions.com
Western Europe: Bob Russell, Lodge Consultancy, Banchony, Scotland,
Eastern Europe: Virginija Kielaitiene, UAB Stabilios Sistemos, Klaipeda,Lithuania
North America: Greg Hillenbrand, Tandem Enterprises, LLC St. Paul, MN
Australia: Dinesh Shah, Supply Chain Business Solutions, Syndey, NSW; Australia
South America: Enrique Wojnacki, SIMLOG S.A. Ciudad de Buenos Aires Argentina
India: Aabhas Zaveri, Systems Plus, Mumbai, India
For more information, or for free trial, contact: http://www.UserSolutions.com or call toll free (800) 321-8737
###