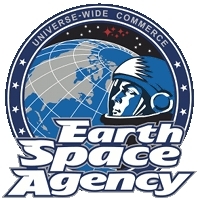 Riga, Latvia (PRWEB) January 5, 2010
Earth Space Agency is looking for its first employees to establish a space sciences institute which initially will focus on alternative spacecraft propulsion methods research and development.
"Main problem in space colonization and commercialization today is inefficiency of the rockets. Getting cargo into the orbit is enormously expensive and risky. Solving this problem could change everything by turning elite space industry into a mainstream industry," said Earth Space Agency's founder and CEO Sandijs Aploks.
Among the first needed employees will be seasoned academic research and engineering industry professionals, and promising students from physics, engineering, and computer science disciplines.
Their initial mission will be to establish the institute, and to launch the first research projects. The focus will be on how to organize the research process to invent completely novel propulsion methods.
Candidates are required to register at the Earth Space Agency's website, submit CV, and to answer a long list of questions. Candidate selection will be based on the analysis of these answers. Only after that in-person interview will take place.
"I would recommend to apply to everyone who is interested in working for space industry as this CVs database will also be accessible free of charge for personnel recruitment companies, private space companies, and government institutions," said Sandijs Aploks. "This could increase applicant's chance to finally get a space job thanks to the opportunity to think, prepare, and answer hard questions in a relaxed and comfortable environment without a hurry."
The time-frame for making final decisions on personnel selection is the end of the year 2010.
Choosing the institute location will depend on investors' preferences. Currently considered locations are the United Kingdom, Germany, or France. In case of a full government financing, the project will be made publicly available for everyone to participate via the internet, and for short on-site visits.
Earth Space Agency is a commercial space agency which provides services to the civil space industry, scientists, space enthusiasts, and students.
Earth Space Agency's website is used by space companies to publish space job ads and news, to promote space projects, and to trade in the space marketplace. Specialists are using this website to publish opinions and analysis, and to make new acquaintances within the space community.
For more information, or to apply, please visit: http://www.earthspaceagency.org
###