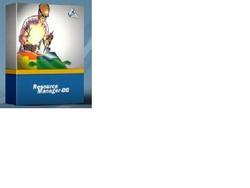 "User Solutions' spreadsheet templates provide our company a competitive advantage for delivering to our customers the lowest cost, highest quality product on time and within budget.
South Lyon, MI (PRWEB) January 31, 2010
User Solutions, Inc., has announced several Microsoft Excel Based Add-Ons for customers looking to improve their manufacturing and operational competitiveness. The easy to use and affordable offerings include:
Excel Scheduler $39: Includes 6 templates for Project Management, and Gantt Charting by hour, day, week, or month time buckets.
Workcell Planner$79: This model provides the master scheduler or planning function with a tool for determining the overall level of capacity and distribution of capacity required to meet demand. Translates a forecast or backlog into machine and manpower requirements for each resource in a cell and compares this with the capacity given the current man machine configuration.
Spreadsheet Scheduler$129: This product includes 12 models for providing an easy-to-use set of tools to help any organization manage projects more efficiently, improve customer deliveries, and minimize work-in-process times.
Spreadsheet QC$129: The goal of Spreadsheet QC is to make statistical process and quality control more accessible by automating the main techniques in a familiar form, the spreadsheet. Spreadsheet QC is ideally suited for small operations which are just beginning to implement quality improvement programs because of its low cost and ease of use. It is also ideally suited for large operations to complement existing Total Quality Management (TQM) systems for flexible, ad-hoc reporting and individual training.
Operations Manager single templates only $12.50, entire set $129: This offering contains templates and documentation to introduce customers to popular analysis techniques in 8 application areas. The models include sample data, theory, and practical templates for Forecasting, Production Planning, Material Requirements Planning, Quality Control, Waiting Line Analysis, Facility Location, and Production Scheduling.
Noah Workcenter Scheduler$499: Noah is a high-performance planning and scheduling offering for Job Shops, Fabricators, Service/Repair Shops, and others where customer service and shipping on-time is vital. Noah will enhance the effectiveness, efficiency and consistency of your Workcenter-based planning and scheduling, including cycle time reduction. Noah features an easy-to-use method to enter resource definitions, then to build/define jobs, or projects, with additional considerations such as labor and workcenter operations and routings. Next, Noah allows you to perform 'what-ifs' with different plans -- resulting in feasible and effective production schedules.
Resource Manager for Excel $600-$2400: Resource Manager is an affordable and flexible planning and scheduling solution that works for all manufacturing enterprises. The Excel compatible add-on includes: Finite Capacity Planning & Scheduling, Costing and Estimating, MRP and Inventory Management, Routings and Priority Scheduling, Purchasing and Receiving, Production Planning and Forecasting. Can be utilized to achieve Lean Manufacturing initiatives as well as standard MRP, MRP2, and Job Shop challenges. Can be setup to run stand alone or networked. Resource Manager is unique in that it supports concurrent, intuitive scheduling of material, workcenters and labor requirements.
According to Bob Schoemer, Operations Manager with Adolph Gottscho, Inc., a leading manufacturer of imprinting and coding equipment located in New Jersey, "User Solutions' spreadsheet templates provide our company a competitive advantage for delivering to our customers the lowest cost, highest quality product on time and within budget. Best of all, we remain in complete control of how, when, and where we use Resource Manager - we appreciate software that adapts to our situation instead of forcing us to adapt to someone else's idea of how an operation should be run."
About US
User Solutions, Inc. was founded in 1991 to fulfill the genuine need for lower cost, easy to learn and use software solutions for the manufacturing and operations management markets. Their solutions, driven by direct customer demand, have helped thousands of companies worldwide become more efficient and profitable.
For more information, or for free trial, contact: http://www.UserSolutions.com or call toll free (800) 321-8737.
###