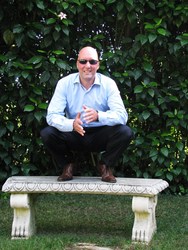 New York, NY (PRWEB) January 5, 2010
Mouli Cohen, Founder and Chairman of Voltage Capital, spoke today about his views on the year 2009 in philanthropy.
This has been an extraordinary year for the creation of new-media organizations and web sites, the entrepreneur and philanthropist mentions to us in an interview Thursday afternoon.
"A big reason is the money that foundations and wealthy individuals are investing. Thousands of community news sites have been launched, and most of the prominent ones are nonprofits," Cohen said. "Just in the last month or so we've seen launch announcements about the Bay Area News Project, the Texas Tribune, and the Chicago News Co-operative."
But community news sites are only one of the arenas in which nonprofits are rapidly filling the news vacuum. ProPublica (With $10 million a year from the Sandler family) is leading the revival of investigative reporting, and it's hardly alone. State and regional investigative reporting nonprofits have emerged in New York, Massachusetts, Colorado, California and Washington State; more are in the works.
Cohen also noted the fact that nonprofits of a different sort – universities and their journalism schools – are also gearing up. "In California, UC-Berkeley journalism students are joining forces with the Bay Area News Project. At the University of Southern California, more than 100 students working on the news site Neon Tommy are producing journalism that serves Greater Los Angeles, not just the campus" he said.
When asked if he believed that these nonprofit news sectors would continue, Mouli Cohen said almost certainly, at least in the short term. "The primary factor that caused it – public concern about the hollowing of mainstream media – isn't likely to end soon. Moreover, these projects have been successful innovation experiments, demonstrating that news organizations much smaller than the daily newspaper can produce news that has value and impact."
About Mouli Cohen
Mr. Cohen is a successful entrepreneur who has founded and developed successful ventures in the biotechnology, high technology, digital media and entertainment sectors. He has balanced his success in business with extensive philanthropic activities. Over the years he has supported children's charities, food programs, medical research, and the arts as well as education projects both in the US and abroad.
###