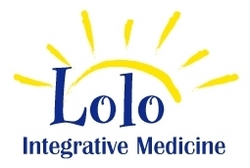 Unless you plan on drinking diet shakes or eating salads forever, you must learn to retrain your mind and body.
Oakland, CA (PRWEB) January 8, 2010
Women searching for quick and lasting weight loss now have an alternative to gyms and weight loss pills: the Natural Woman program at the Lolo Center for Integrative Medicine.
Without fad diets, harsh drugs, or risky weight loss products, the Natural Woman program is helping women make experience quick weight loss, and achieve long-term healthy weight management.
"Natural medicine has so much to offer women struggling with weight loss," says program leader Amoreena Berg, MFT. "Controlling your emotions, your cravings, and the little choices you make every day is the secret to lasting weight control. Unless you plan on drinking shakes or eating salads forever, you must address the underlying causes of weight gain and learn to retrain your mind and body. Our powerful natural medicine techniques can help you do that."
The Natural Woman program is run by an all-female staff of licensed healthcare professionals at the Bay Area's largest natural medicine clinic. The staff includes acupuncturists, a registered dietitian, a naturopathic doctor, health coaches, and other women, many of whom have struggled with weight themselves.
During this 3-month program, participants enjoy healthy cooking classes, guided visits to restaurants and markets, nutrition education, individual health coaching, acupuncture for appetite control, herbal medicine for improving digestive function, and much more. Each program is individually customized for each participant to address the physical, emotional, and behavioral aspects that control healthy weight.
"This is like a spa experience, encouraging you to think, eat, and move differently," says Berg. "But unlike a spa, it's not over in a week. We provide 3 full months of training and support, at home in your real life, not on a remote fantasy location. When you're finished with our program, you'll have the real-world tools you need to take control of your weight in your daily life, facing your daily demands, stresses, and pressures."
The Natural Woman healthy weight program includes:

Complete health assessment to determine underlying health reasons for food cravings, water retention, digestive problems, and other health issues.
Acupuncture for appetite control and improving digestive function
Hypnotherapy to eliminate food cravings and focus the mind on health goals.
Personal life-long eating plan developed by a registered dietitian
Vitamins and herbs for gentle appetite control and improving digestive function
Customized exercise plan to increase metabolism and improve circulation.
Personal counseling and coaching to provide support and reinforcement of healthy choices.
For more information, please contact Amoreena Berg, MFT (510) 444-2772, or visit http://www.loloclinic.com/
Lolo Center for Integrative Medicine
3300 Webster Street
Oakland, CA 94609
# # #