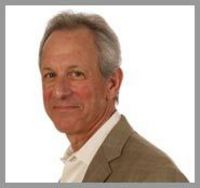 Minneapolis (PRWEB) January 9, 2010
Applebee's and Olive Garden have been added to the list of restaurants affected by a Dec. 24 recall of nearly 250,000 pounds of steaks, medallions and other beef products that may have been tainted with E. coli O157:H7, according to Nation's Restaurant News. Previously the only restaurants named in connection with this recall were Moe's Southwest Grill, Carino's Italian and 54th Street Grill & Bar owned by KRM Inc.
The news comes two weeks after the beef supplier, National Steak and Poultry, and federal officials announced the recall. Since then, 21 cases of E. coli in 16 states have been linked to this recall, according to the Centers for Disease Control and Prevention (CDC). Nine of these cases required hospitalization and at least one patient contracted life-threatening hemolytic uremic syndrome (HUS). States with confirmed cases include: California, Colorado, Florida, Hawaii, Iowa, Indiana, Kansas, Michigan, Minnesota, Nevada, Ohio, Oklahoma, South Dakota, Tennessee, Utah and Washington.
Applebee's operates about 2,000 locations nationwide; Olive Garden has 695. "There are thousands of restaurants in question—how many more people will get sick before we see a full and detailed list of restaurants where this beef was distributed?" said food safety attorney Fred Pritzker. "Two weeks is simply too long to wait for this news."
"As a customer of NSP (National Steak and Poultry) we took immediate action when learning of this recall," Applebee's spokeswoman Nancy Mays told Nation's Restaurant News. Furthermore, the USDA's Food Safety and Inspection Service (FSIS) "does not agree that publicly identifying food service establishments would provide consumers greater protection from the risks associated with tainted meat or poultry."
It is Pritzker's opinion that these policies and procedures aren't enough. "No matter how many future illnesses might be prevented by removing tainted meat from restaurant menus after cases have been reported, that does nothing for the people who actually got sick," he said. "Restaurant chains and food safety officials need to understand that diners have a right to know where and how they became sick."
Fred Pritzker is founder and president of Pritzker Olsen, P.A., one of the few law firms in the nation practicing extensively in the area of foodborne illness litigation. Over the years, the firm has collected tens of millions of dollars for victims of food poisoning. The firm has offices at Plaza VII, 45 7th St. So., Suite 2950, Minneapolis, MN 55402. For more information or to contact Fred, call 1-888-377-8900 (Toll Free) or visit ecolilawyer.com/.
###