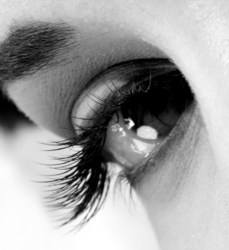 We train…because we love what we do
Milwaukee, WI (PRWEB) January 13, 2010
Not just another lash company, The LiquiFan System is a new, revolutionary way to do eyelash extensions that was "invented" by an eyelash extension artist, Nova Beschta. Nova has spent the last eleven years perfecting his skills to give his clients everything they might need to make them look and feel their best. He has now dedicated himself to perfecting the application of semi-permanent eyelash extensions for the benefit of not only the client but for all eyelash extension professionals.
The LiquiFan System (patent pending) is composed of six components that work together to enable a professional eyelash extension procedure to be completed quicker than ever before. It also allows professionals to do double the lashes in the same amount of time! Because of this, you will get a stronger bond that is cured instantly with The LiquiFan System. Eyelash extension applications will last much longer than they used to using conventional methods. This enables professionals to stand behind their work with lash extensions that can truly last 4–8 weeks before needing to be re-touched.
Providing the Best in the Industry LiquiFan is pleased to provide the best eyelash extension training and products in the industry. The company is owned and operated by a lash artist. The trainers are all licensed professionals within their respective areas and many have built their businesses from eyelash extensions. What does this mean to you? You are getting the best training from licensed professionals who know how to provide a superior service and establish and maintain a thriving business. LiquiFan hosts trainings around the country.
Students are trained on how to apply eyelash extensions the traditional way as well as using the advanced method of The LiquiFan System. Class attendees receive all of the tools needed to learn the procedure and how to maintain optimal results for their clientele. "We train…because we love what we do", says founder Nova Beschta, "And we want to ensure a high-level of standards is practiced throughout the industry when it comes to safety and sanitation." For training information and LiquiFan product inquires go to http://www.liquifan.com or call 1-888-749-4442
The LiquiFan System and companion eyelash extensions products are also distributed by National Salon Resources in Iowa, Minnesota, North Dakota, Nebraska, South Dakota and Wisconsin. http://www.nationalsalon.com
1-800-622-0003
Also, check out our new eyelash extension discussion forum at http://www.we-lash.com
###