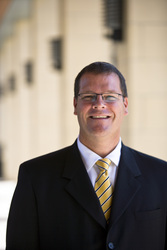 Traverse City, MI (PRWEB) January 12, 2010
Most people know that 2010 represents a terrific opportunity for Roth conversions. Starting this year, anyone, regardless of income, can now convert their IRA (or other qualified retirement plan) into a Roth IRA. Prior to now, income had to be below $100,000. Additionally, individuals can choose to defer the tax on their conversion over the 2011 and 2012 tax years equally.
However, Michael Reese, founder of Centennial Wealth Advisory and author of The Reese Report, cautions that there are a few simple tax secrets that can save thousands for those who are planning to convert:

Pay Attention to the Special Tax Deferral Rule: Roth IRAs are completely income tax-free. Tax-free growth, tax-free distributions, and tax-free to heirs. They are only subject to estate tax, and that affects a very small percentage of the population.
Who wouldn't want their IRA to be completely tax-free? It's as good as it gets!
But the problem, of course, is a current IRA (or other qualified retirement plan) has not had any tax paid on it yet. So if someone wants to convert that to a Roth, they have to pay tax on the entire amount as though it was distributed. OUCH!
Here's an example. If a person converts $100,000 of their IRA to Roth IRA, they will owe income tax on $100,000 right now.
But that's where the special tax deferral rule comes into play.
Instead of paying tax on $100,000 of income by April 15, 2011 (for 2010 tax year), a person can pay tax on $50,000 by April 15, 2012 (for 2011 tax year) and the rest of the tax on the other $50,000 by April 15, 2013 (for 2012 tax year).
A Tax-Free Change of Mind: If someone does a Roth conversion in 2010, they have until October 15, 2011 to change their mind. But the first tax payment does not happen until April 15, 2012. So someone can convert to a Roth IRA, and re-characterize it back to a regular IRA almost two years later and owe no tax.
Here's where that can be really helpful.
Say a person converts $100,000 in 2010, and by Oct 15, 2011, it's only worth $75,000. If they let it be, they'll owe tax on $100,000.
But if they re-characterize, they won't owe any tax. Then, in January 2012 (the following year), the person can convert it to a Roth again and will only owe tax on the lower $75,000 value.
With this in mind, investors would be wise to convert their IRA to several Roth IRA's. Perhaps as many as one Roth for each investment holding.
Every investment that goes down will be re-characterized by Oct. 15, 2011, only to be converted again in 2012 at a lower tax cost. Every investment that goes up will be kept as Roth.
Afterwards, all the Roth accounts can be combined into one for simplicity, or kept "as is" if desired.
About Michael Reese and Centennial Wealth Advisory
Centennial Wealth Advisory, with offices in Traverse City, Michigan, is a leading financial advisory firm. The company is headed by president and founding principal, Michael Reese, CFP®, CLU, CHFC. Mr. Reese has been assisting his clients achieve their financial objectives since 1995. He holds over a dozen licenses and designations and is an instructor of the "IRA College," a class for financial advisors who want to learn more about tax planning with IRAs. Mr. Reese is also the author of the upcoming book, Retire The Lies: Uncovering The Truth About Retirement Strategies (working title – slated for release in summer 2010). Centennial Wealth has successfully protected its clients against market losses in 2008, and has made money for them in 2009, with client portfolios higher than ever before. For additional information, visit http://www.cen-wealth.com.
Centennial Wealth Advisory, LLC is a Registered Advisory Firm with the State of Michigan. This news release is for information only and is not an offer to sell or invest in securities. Please refer to all appropriate prospectuses prior to any investment. Investments can, and do, lose money.
###