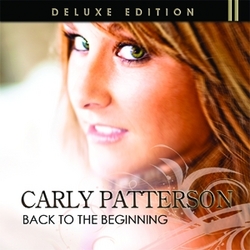 "I'm so glad they used my song, because I absolutely love this show!" -Carly Patterson
New York, New York (PRWEB) January 12, 2010
The ABC Family cable channel is using the hit song "Here I Am" to promote the second season of its hit show "Make It or Break It". The song is co-written and sung by Olympic Gold Medalist, Carly Patterson. Patterson wrote the lyrics about her experience leading her to a gold medal performance in Athens, Greece in 2004. Patterson was the second American women to win the All Around Gold Medal in women's gymnastics at the Olympics; Mary Lou Retton was the first in 1980 at the Los Angeles games.
"Here I Am" is a perfect match for the series. The show is about the lives of teen gymnasts who are trying to get where Carly's been, the Olympics. The show is the ABC Family's second highest rated series behind "The Secret Life of the American Teenager" . The show has a strong following from the female demo 12-34 which is perfect for Patterson, who is now a recording artist currently promoting her debut album. Carly is a fan of the show, and says "the gymnastics on the show look incredibly real. The marriage of the Patterson's song and image is a perfect match for theme of "Make It or Break It."
The song "Here I Am" is included on the Deluxe Version of Patterson's album, entitled "Back To The Beginning" and the album is available now at all music retailers. Carly's style has been compared to a mix of Taylor Swift meets Kelly Clarkson.
You can view the ABC Family promo clip of "Make It or Break It" featuring the song on http://www.ABCFamily.com. The song is available on iTunes and other digital retailers.
###